return to catalog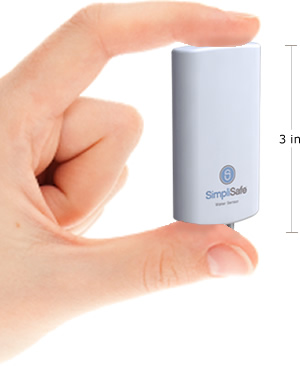 SimpliSafe Water Sensor
(available for Simplisafe 2 systems)
"Prevents costly damage from leaks and floods"
Your Water Sensor will trigger an alarm, whenever it comes into contact with water. Flood damage is the most common Home Insurance claim, and certainly one of the most expensive.
Why do I need this?
Undetected floods and leaks can lead to nasty mold infestations, ruined carpets, warped wood floors, damaged cabinetry and more. Vacation houses are especially vulnerable to unmonitored leaks.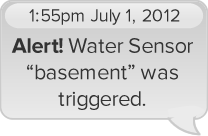 How will I know if there is a leak or flood on my property?
The base station will audibly alert you to any leaks or floods. If you are subscribed to our alarm monitoring plan you'll also get alerted via a phone call from our monitoring center. If subscribed to one of our premium monitioring plans — You'll also recieve an sms message alert.
add to cart
Price: $19.99
In stock: ships within 24 hours, Mon - Fri.
* Only Compatible with SimpliSafe 2