Save thousands in 15 minutes when you do it yourself.

Customer Review: Pamela D. from New Mexico

"The nice folks at simplisafe were very patient with
me as I asked a lot of questions before getting a
custom system. I couldn't be happier with it. It was
very easy to install. The instructions are amazingly
clear, and they have thought through every detail.
It's hard to express just how good it makes me feel."
One word of Caution: Your spouse may laugh at you when you
say, "I'm going to do this myself." But watch this 5-minute
video to see how you can both laugh all the way to the bank
with the savings you'll earn by installing a SimpliSafe home
security system.
Feel the secret thrill of doing what others thought was
impossible —and telling your neighbors "I did this
myself" (while secretly chuckling about how easy it was).
SimpliSafe is wireless and installs in minutes. Our system
arrives pre–programmed to work instantly. No wires, no
strangers drilling holes in your walls. Do it yourself to save
hundreds on installation and thousands with no-annual-
contract alarm monitoring plans.
Learn about monitoring

↓
24/7 Professional Alarm Monitoring

How it Works
For less than 50 cents per day, you'll have a team of professional
operators ensuring the safety of your home round-the-clock.
Subscribe and your system will transmit your alarm signals to us.
We'll call you to ensure you are safe, and then send the police. We
have two plans to choose from.
No Annual Contract · No phoneline needed
Cancel anytime · CSAA Best Monitoring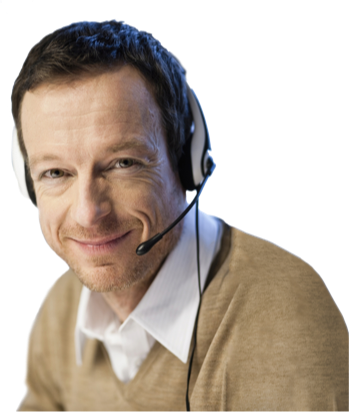 Learn about remote control

↓
Get Total Control From Anywhere In the World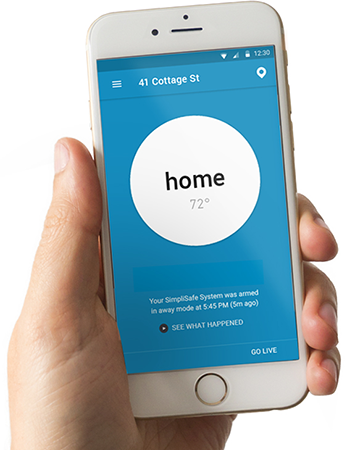 Free Apps for iPhone, Android,
& Windows Smartphones

Expert Review: Fortune Magazine

David vs Goliath, SimpliSafe vs ADT:
SimpliSafe aims to upstage their larger
rivals by giving consumers what they
really want. Even without fancy
marketing, word is spreading."
See Full Review
Learn about text alerts ↓
SMS Text Alerts Give You Knowledge & Power
Check in on Rex...
and his dog walker
Arm and Disarm Alerts will tell you when a person
you've hired arrives at your home. And when they left.
You'll know if Rex got the hour long walk he needs
everyday.
Have a talk with your teenager
after getting these...
You can set sensors to "alert only" and these won't
trigger an alarm, but will let you keep track of when
certain parts of your home are being accessed such
as: liquor cabinets, gun safes, medicine cabinets, file
drawers & closets.

Customer Review: Jeanine McCrane

"Thank You SimpliSafe for your easy to use, easy to install, etc. etc. system. I LOVE that I
receive text messages about power outages and that my system is on battery back-up. Also,
our realtor accidentally set off the alarm when showing a property we have to sell, and
within seconds, we got the text message, and the call from SimpliSafe to ask if everything
was Ok. Totally LOVE this system!"
Find out about alarms' dangerous defects

↓
A Cellular Connection is Safer and
Doesn't Require a Phoneline
watch to discover the

Achilles Heel

found in some wireless security systems
Most Alarms have Dangerous Defects.
Learn How SimpliSafe Fixed These to
Provide a Safer Security System.

play the video to learn more
Learn about the two alarm modes ↓
Night & Day Protection: Two Alarm Modes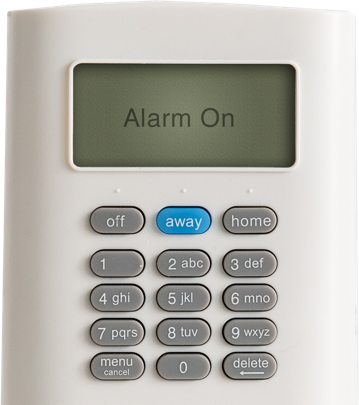 Safety when you are home:
Whether you're sleeping or awake, having your system in the
"home" mode will activate all Entry Sensors, protecting your
windows and doors. Your Panic Buttons are always active.
Security when you're away:
When you're leaving your house, press "away" and leave
your home with peace of mind. All your system sensors
will be active—providing multiple layers of protection.
Learn about the nine layers of protection

↓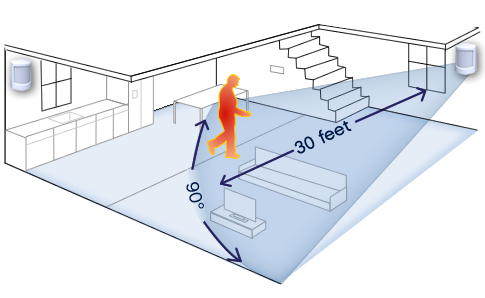 Panic Button
Press it to instantly trigger an alarm

If you're at home during an intrusion, press this instantly trigger your alarm. We'll call you, and if you don't answer or provide your secret "I'm safe phrase," we'll send the police to the rescue.
shop now

Motion Sensor
Detects the heat emanating from a burglar's body

Its field of vision detects motion within 30 feet and spreads a 90° blanket of protection across a room. It's engineered not to detect pets under 30lbs. For larger pets call us at 1-888-957-4675.
shop now

Entry Sensors
Protection for doors & windows

Entry sensors consist of 2 pieces, a sensor and a magnet. Once a window or door is opened, the sensor-to-magnet contact is broken, triggering an alarm. If you're subscribed to our alarm monitoring service, we'll send the police.
shop now

Glassbreak Sensor
coming soon!
triggers at the sound of smashing glass

If a burglar enters your home by smashing a window, this sensor will trigger an alarm.
shop now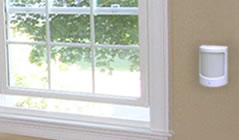 Extra Siren
The Burglar Blaster

At 4X louder than your Base Station's built-in siren, this Extra Siren will scare the pants off of any burglar—he'll think a freight-train just landed in your living room. You can use it outdoors to alert your neighbors of a break-in.
shop now
Base Station
The brains of your security system

The Base Station wirelessly controls your sensors and uses built-in cellular technology to send your alarm signals to our monitoring center.
It doubles as your system's 85dB siren, which will blare only after it has safely sent us your signal.
shop now

Keypad
The safest Wireless Keypad

Most wireless alarms have an achilles heel—if a burglar smashes them, the police won't be alerted. Our Keypad is separate from the control unit of your system, so if it were smashed the alarm would continue to function.
shop now

Water Sensor
Prevents damage from leaks & floods

shop now
Your Water Sensor will trigger an alarm, whenever it comes into contact with water. Undetected leaks can lead to nasty mold infestations, ruined carpets, warped floors and damaged cabinetry.
Carbon Monoxide Sensor
shop now
Protection against the silent killer

This sensor triggers an alarm for dangerous levels of carbon monoxide. Deaths from CO poisoning are most likely to occur when families are asleep and unaware of this silent but deadly gas filling their home.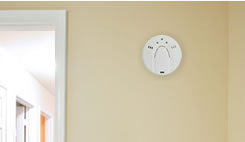 Smoke Detector
Firefighters sent straight to your door.

shop now
Never worry about sleeping through a fire. This sensor will sound it's own internal siren as well as trigger a full blown security system alarm.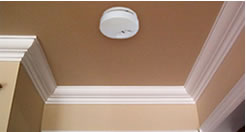 Freeze Sensor
Prevents damage from burst pipes

shop now
This sensor will trigger an alarm if the temperature in your home falls below 41°F. It can save you the expense of repairing burst pipes. Protect precious instruments, paintings & plants that could be ruined by freezing temperatures.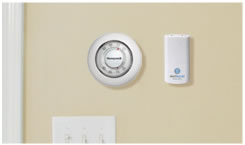 Interactive Control
Control your system from anywhere in the world

shop now
Arm & Disarm your system from your office, gym or a
bungalow in Bali, using your smartphone or computer. Get
alerts of all alarm events direct to your email and via sms text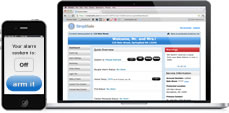 Keychain Remote
A handy keyfob for arming your system

Works just like your car's key fob. You can arm or disarm your system when you are within 100ft of your Base Station.
shop now

9 Layers of Protection
Use this interactive model to see all the
ways that SimpliSafe protects your home
System Controls
You can arm and disarm your security system from anywhere
in the world including your office, gym or from a boat in Bali—our
system is equipped with powerful cellular technology that allows
you to use your smartphone to check your home from
anywhere in the world.
Home Security
SimpliSafe blankets your home in an invisible yet powerful
shield—you'll sleep like a baby kangaroo tucked safely
in it's mama's pocket. You'll be dreaming of the exotic places
you'll get to explore with the thousands of dollars you saved
protecting your home, while your neighbors keep paying through
the nose for fewer features, because they signed a contract with
another alarm company.
Fire & Environment
Everyone knows that burglars are not the only danger to your
home—fires, Carbon Monoxide leaks are just a few of the things
that keep homeowners up at night—with SimpliSafe you can get
sensors that will alert you and emergency responders to protect
the lives of your loved ones. SimpliSafe also shields your home
from nasty mold infestations, water leaks and costly busted
plumbing from freezing temperatures.
Learn about adding sensors

↓
With a 100% Wireless System you can
add more sensors anytime
SimpliSafe alarms are easy to expand. Our
systems support up to 41 sensors so if you
move to a bigger home, you can call us up and
order extras. After a few clicks of your mouse,
they're added to your system.

Expert Review: The New York Post

"With a full array of door and window sensors, plus motion
detectors that wirelessly monitor your home for intruders,
SimpliSafe is an affordable, but full-featured, wireless security
system similar to the expensive, professionally installed ones.
Just be sure to remember your pin unless you want to give
your neighbors a piercing 85-decibel wake-up call."
Premium Lithium Batteries Last 5 Years

SimpliSafe Sensors run on lithium batteries,
ensuring your security system is running even
when the electricity grid fails. Because lithium
powercells provide long lasting power, you don't
need to think about replacing them for up to 5
years. After 5 years you can buy new ones at
any drugstore or from us. Replacing batteries
takes 30 seconds. Watch the video to see how.
Learn about power outage protection

↓
Power Outage Protection
SimpliSafe offers you protection even when your electricity grid fails
you. During a power outage, the Base Station pulls power from its
rechargeable backup battery, so your alarm system remains fully
functional for up to 24 hours.
Once power is restored, the Base Station will re-charge its backup
battery, so you don't have to worry about replacing them before the
next power outage.
---

Customer Review: Donald Meehan

"I have had my system for about 6 weeks now my wife and I love it. We just
lost power for four days, I took the base to my in-laws and recharged it twice.
It worked great during the power outage. I spoke to some neighbors who have
also recently got alarms with other companies, they were very upset because
their system died pretty quickly and were not able to recharge it."
Built-in backup battery
powers system if the
electricity is cut
Cellular GSM connection
doesn't need a phoneline
or internet to function
Recharges batteries
when power is
restored
The Portable Alarm System.
Take it with you when you move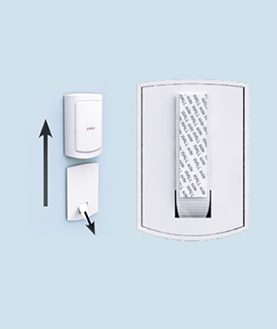 All SimpliSafe Equipment will fit a new
home quickly and easily. Moving to a
larger place? No problem. Order extra
sensors anytime.
Simple re-installation
We include extra 3M command strips in
every box, making it easy for you to move
sensors to a new home. These adhesive
strips are super strong, but are also
engineered to pull off cleanly without
damaging your walls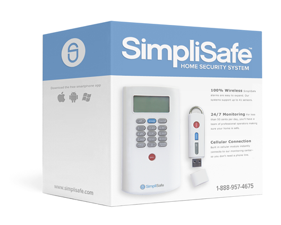 Learn about online command

↓
Local Control of Settings
Even if you aren't subscribed to our Interactive Alarm
Monitoring Plan you will still be able to control most
system settings.
Keypad Menu System: Lets you change your Master
PIN and remove sensors.
Easy Set-up Wizard: This software program comes
stored on your Master Keychain Remote. Plug it into
your computer, when you are at home and run the
software to edit settings in your system.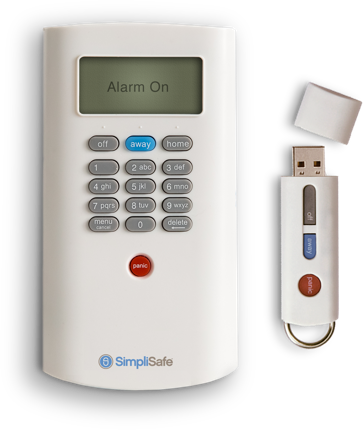 Learn about pet friendly sensors

↓
Pet-Friendly Motion Detector
doesn't detect small pets
Keep your alarm system on, even when pets are around.
Most pets less than 30-50 pounds won't be detected by the Motion Sensor.
Simply place the sensor 5 feet off the ground (where your pets can't fiddle
with it), and your cats or small dogs can comfortably laze around your home
without triggering an alarm.
Easy to test
SimpliSafe has a special test mode so that you can test all of your sensors,
making it easy to determine if your pets are small enough to be around the
Motion Sensor without causing a false alarm. If you're having trouble
positioning a sensor, our security specialists are available for a consultation.
Is your pet larger than 50 pounds? SimpliSafe can handle that. Learn How
Learn about saving money with SimpliSafe

↓
Save with SimpliSafe. See the figures for yourself.
Unlike other companies that offer a "$99" alarm
and then hit you with high monthly fees and
hidden charges— SimpliSafe will protect your
home round the clock for just $14.99/month. No
extra charges, no activation fees, no installation
fees, no phoneline needed.
Most alarm companies will charge you $30/month
for alarm monitoring, then another $12/month on
top of that to give you a cellular link. In many cases,
they'll still require you to have a landline phone over
and above cellular, because their systems require
landlines to function.
SimpliSafe is Different: You get a FREE
cellular link—no phoneline needed.
US
THEM
Alarm
Monitoring
$14.99/mo
$30/mo
Cellular
Connection
$0
$12/mo
Landline
Phone
$0
$24/mo

$52
Monthly
Savings

$624
Yearly
Savings

$1,872
3-Year
Savings
Plus Three Risk–Free Guarantees
1
60-Day Money
Back Guarantee
Details
3
Three Year
Product Warranty
Details
2
100% Satisfaction
Guarantee
Details
Security Tip: As soon as you sign up with the other guys, there's no going back: the signed
contract means you cannot cancel even if you try. But here at SimpliSafe, we put our money
where our mouth is; with these guarantees, you can try us completely risk free.