Apartment Security Systems
Protect your home and get peace of mind with SimpliSafe. Read our reviews to find out why everyone says SimpliSafe is the best apartment security system.
Wireless sensors: Get complete protection with battery-powered sensors equipped with 3M command strips for easy install and no damage when you move.
Cellular: No phone line necessary. We use national GSM providers to ensure connections across the US.
No contract: We never tie you down to long-term service contracts for our UL certified professional monitoring centers.
Portable: With SimpliSafe you own your alarm system. Take it with you when you move.
Apartment Alarms shop
Install in Minutes... See How!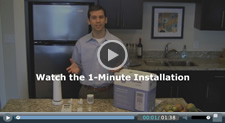 ---


Gary - Apartment Security in Phoenix
"Wireless, portable, simple... SimpliSafe! Great people! Great product! Quick and easy to install and the siren will scare away even the most ardent burglar."

Bill - Apartment Alarms in Winston-Salem
"...peace of mind... need i say more???"

Grace - Apartment Alarm Systems in Denver
"I just bought one for my apartment. Hopefully, I'll never have a break in but I know I'll sleep better just having it!"

Jenn - Alarm Systems for Apartments in Charlotte
"My apartment was broken into this week, 3 days after signing the lease, I just ordered my system and cant wait for it to get here! "