At SimpliSafe we're always talking about how important it is to have multiple layers of security. It's the best way to protect your family! Your layers can extend past your Motion and Glassbreak Sensors.
Some of you may already have a layer of protection you didn't even consider: your dog! It doesn't matter if Fido is big and intimidating or small and yappy - the presence of any dog can help scare off a burglar. Burglars are terrified of drawing attention to themselves. And the combined racket of an alarm, the dog, and the threat of police is enough to send them running.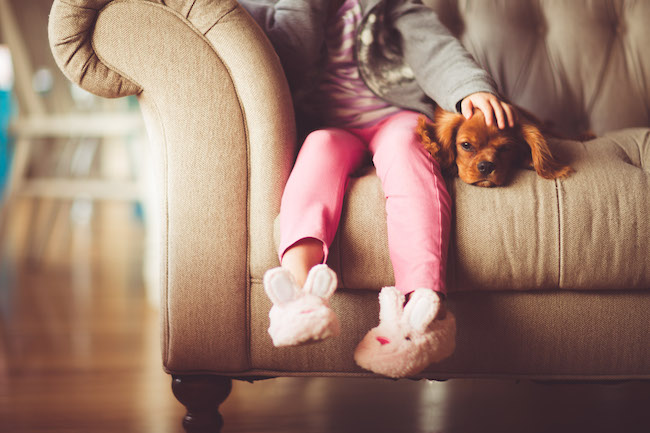 That being said, your dog isn't a substitute for a security system. Your yard sign alone is enough to stop most burglars. Plus, SimpliSafe can help protect your pup — and not just from burglars.
Protecting Your Pup from the Elements:
Now that it's getting cold again, you want to make sure your dog is comfortable when you're not home. Your Freeze Sensor will tell you if the temperature in your home drops too low. Smoke and Carbon Monoxide detectors monitor your home at all times. And Water Sensors can make sure to keep your home and pets dry.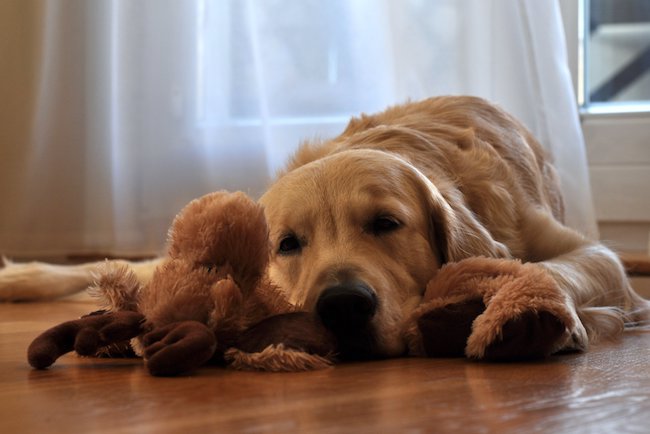 As with your home security, there are many things you should be doing to keep your pet safe when they're left home alone. Here's a quick tip list we've gathered for you:
Set Boundaries
Some dogs, especially young ones, should be crated or limited to a part of the house. Take special care to keep hazardous and dangerous things out of their reach (chemicals, electrical wires, etc.)

Tire Them Out
Take them for a long walk before you leave, or get them a toy with a treat buried inside that will entertain them for hours in your absence.

Keep and Eye on the Clock
Younger puppies can't be alone for as long as older dogs. You can work them up over time, and the timing can vary, but be sure to not leave your dogs alone for extended periods of time.

Let Authorities Know Your Dog is Inside
If there is an emergency while you're away or at work, help out your local authorities by placing decals on your windows with information about how many pets you have. That way firefighters and police know what to expect when they arrive.

Do you have pet safety tips you would like to share? Or maybe a photo you are just itching to show off? Share with us using #SimpliPets on Twitter!