While the rest of us gorge on sweets and holiday shopping, burglars and baddies get ready to strike! According to Allstate, theft claims increase 7% over the holiday season. Here are some of the worst offenders, and how to keep them out from under your tree.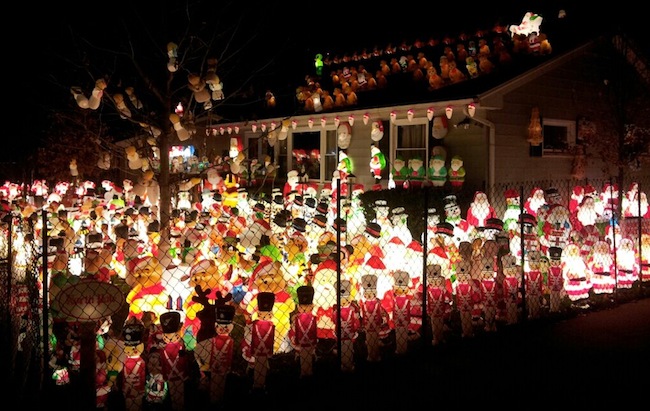 Ah, that time-tested holiday pastime — driving around the neighborhood and judging everyone else's holiday decorating decisions. There's your neighbor with the enormous blow-up nativity scene (where did they even get an inflatable Jesus?) right across the street from that guy who just leaves the lights on his tree all year and hopes they don't electrocute him when he plugs them in again. It just wouldn't be the same without all that public festivity—and yet greedy Scrooges want it all to themselves. This year, one of them even stole a life-sized Grinch. Protect yourself!
Don't Get Grinched—
Invest in outdoor extension cords with locking plugs, so that bad guys can't just yank your lights out. Get extra protection by wrapping the cords around trees, pillars, or other landscape features, or using twist-ties to secure them to branches or gutters.
Put your most prized outdoor decorations somewhere hard for thieves to reach—close to the house or even on the roof!
Take lots of pictures! This not only ensures you'll be able to compare "Xtreme XMas Bonanza 2013" to future years, but will also help police in the event of a theft. After all, a 12-foot Frosty can't get that far without being noticed.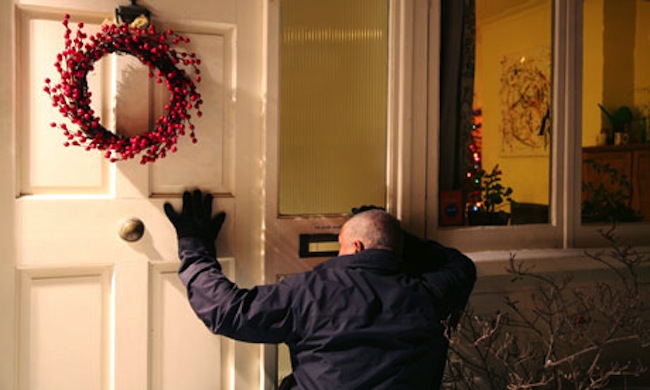 According to the FBI, about 400,000 burglaries occur during November and December every year — more than during any other season. Whether they're stealing presents, trees, or Roast Beasts, holiday burglars can really put a damper on your festive season. Take these steps and make sure Santa's the only one who comes down your chimney.
Don't Get Grinched—
Break down and disguise large boxes before you recycle them. Nothing says "I just got a flatscreen TV!" more than a flatscreen TV box parked in front of your house on trash day.
There are a million reasons to be out of the house around the holidays, from religious ceremonies to family gatherings to neighborhood parties. Burglars know this, so it's a great time to step up your security game. Set up some light timers, put your tree (and presents!) somewhere not visible from outdoors, and remind your neighbors to look out for each other when you bring them their plate of cookies.
As always, lock your door and turn on your home security system (and check them twice, to keep out everyone on the naughty list).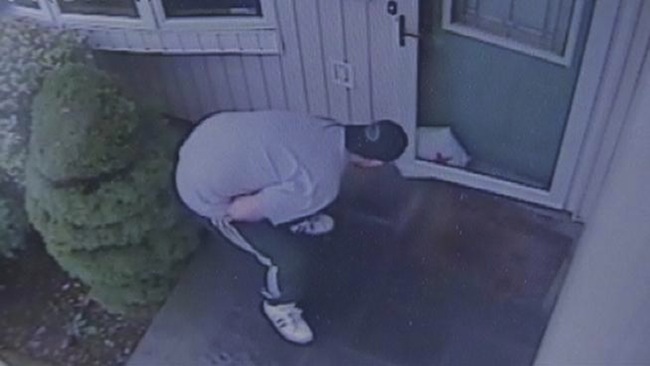 Online shopping gets more popular every year (UPS expects to deliver half a billion packages around the world this season). It makes sense — you can cross off everyone on your list without leaving your chair, let alone slogging out into the snow. But delivery doesn't just make life easier for you: it also makes it easier for package thieves, who will scoop that shiny new box off your stoop without thinking twice. And these freeloaders are out in full force during the holidays—some even follow delivery trucks around for a maximum haul. The longer that iPhone hangs out on your front steps, the higher the chance someone else will take it home before you can, so pick up what I'm putting down—or someone else will!
Don't Get Grinched—
Have packages delivered to your office, or make an arrangement with a friend who is home during the day.
If this is impossible, leave delivery instructions. Your local driver will be glad to leave your goodies somewhere that's hard to see from the street.
If there's something you really can't afford to lose, consider mail insurance. Package tracking (with text notifications!) is also your friend.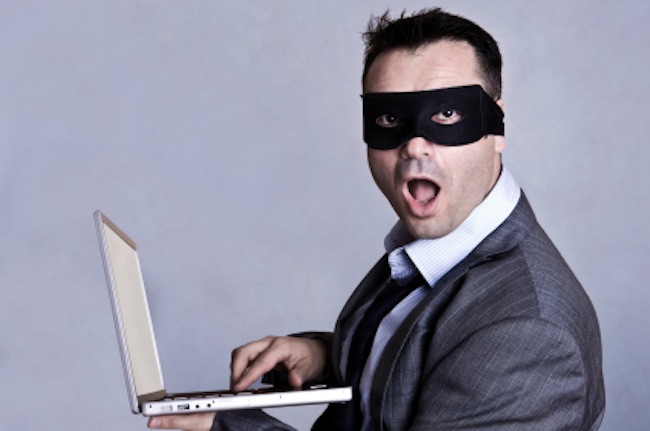 The holidays are a great time for charity, but when people tell you to "give of yourself," they don't mean literally! Scammers and identity thieves love the holiday season — people are just busy and distracted enough to give out information they would normally keep to themselves. Don't be a sitting duck — follow these tips!
Don't Get Grinched—
Look out for bogus websites! Real retailers and charity organizations will often have a "contact us" page with a phone number and a physical address, as well as terms and conditions and other fine print. If a website hasn't bothered with these, something might be up.
Always check for the "s" in "https://" — it means a website is secure. Don't give up any of your info without it.
Fake e-cards are breeding grounds for malware that can steal your info and spam your friends. Don't open an e-card unless you know who AND where it's from.
Avoid e-mail solicitations from charities you don't already have a relationship with. They're almost always fake — one wrong click and you're suddenly "donating" your life savings to a Nigerian prince.
Happy Holidays from SimpliSafe!