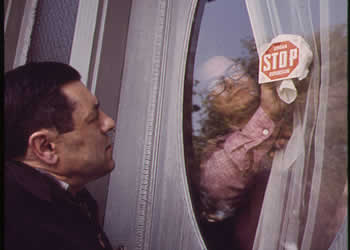 A South Carolina man selling burglar alarms door to door was arrested after assaulting a 19 year old woman.
Martin entered the 19-year-old victim's home to discuss a burglar alarm system. Officers said at the time, he was working in his capacity as a salesman for Secure Watch. According to the Secure Watch website, the company is an authorized dealer for ADT Home Security.
"According to the arrest warrant, Martin hugged the woman, then pushed the woman down on a bed and grabbed her legs. The woman pushed Martin away with her legs, the report continues, and she ran out and contacted deputies," says Tony Santaella of WLTX.com.
Door-to-door sales is a tactic increasingly used by traditional alarm companies, and the summer is high season for both burglary and alarm sales. Right now the alarm security industry is on a seasonal hiring frenzy, trying to find enough salesmen to knock on all your doors.
It's a sad state of affairs, when your home security sales representative can be the main threat to your safety. It's exactly these people that you should be able to trust, but you can't.
Our advice to you is simple: Don't open the door to a stranger, even if they're knocking wearing an alarm company uniform. If you are interested in a burglar alarm call a trusted source and pre-schedule any visits by the company to your home.
Or even better, install your own home security system and avoid strangers entering your home altogether.