You've decided to get an alarm system, and now its time to decide which. You might have gotten an offer for a "free" or cheap alarm system, with a contract. But what are you truly getting when you sign a contract with a home security company for one, two or even three years? Low upfront prices may seem enticing to begin with, but you'll often end up paying much more than you bargained for when it comes to early termination fees, restocking fees and minimum total charges. That doesn't even include strange clauses about giving away your personal information and not being responsible for any kind of service they are obligated to give you. What do companies like AT&T, Comcast and ADT really have up their sleeves hidden inside of the contracts?
The Length of a Home Security Contract:
One of the most surprising aspects of many contracts is a minimum payment over the course of your contract. Comcast Xfinity, for example, has a minimum charge of $838.80 for their services, and that's the cheapest price for one of their discounted special rates.
The length of your contract may also surprise you. ADT contracts average three years. Sure, they guarantee a low monthly price, but in the end, you're shelling out for more than you may have expected. Comcast and AT&T contracts last for two years, also.
Ending Your Alarm Contract:
If you just stop making those payments, for whatever reason, you can expect someone to repossess your equipment without any kind of notification. With an ADT contract, you automatically "grant ADT access" to your home to disable or repossess your equipment should you stop paying.
And with that long contract, you can expect a hefty early termination fee. AT&T's Digital Life has an early termination fee of up to $720. That's $720 on top of what you're paying per month and up-front. If you want to add onto your package with additional services, your contract is renewed for two more years from the point of your purchase. Comcast goes further in its termination fees, and will charge you upwards of $1320, though the amount goes down $120 with each three calendar months.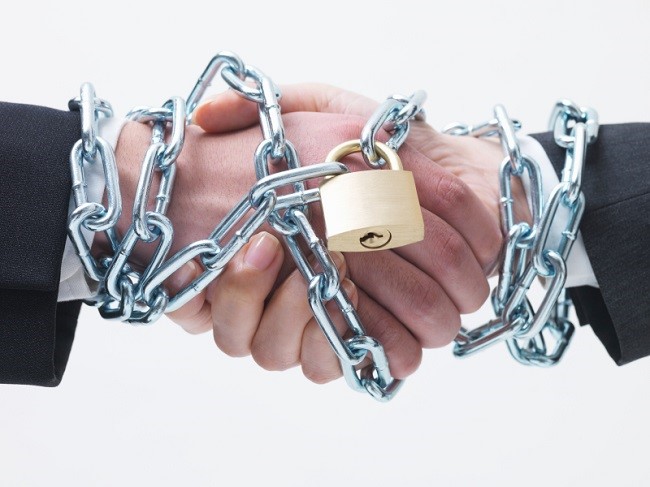 Installation Fees and Refunds:
Many companies require installation technicians to set up your new security system. AT&T's Digital Life technicians charge $99 for the first hour of installation, and $65 for each additional hour. Who is to say how quickly they will install your new system, knowing that you are paying by the hour?
What if you just don't like it, afterall? Well, too bad, no full refunds here. With AT&T, you have 14 days to return your equipment if you decide you're not satisfied. You also have to pay up to $99 in restocking fees, and your activation fees will not be refunded. After 14 days, you can only return defective equipment, but AT&T refuses to uninstall "certain Equipment" (emphasis theirs). If they decide they don't want to uninstall certain Equipment, it's your duty to do so and return it to them and pay the restocking fee. Sounds like going to a lot of trouble for something you don't even want.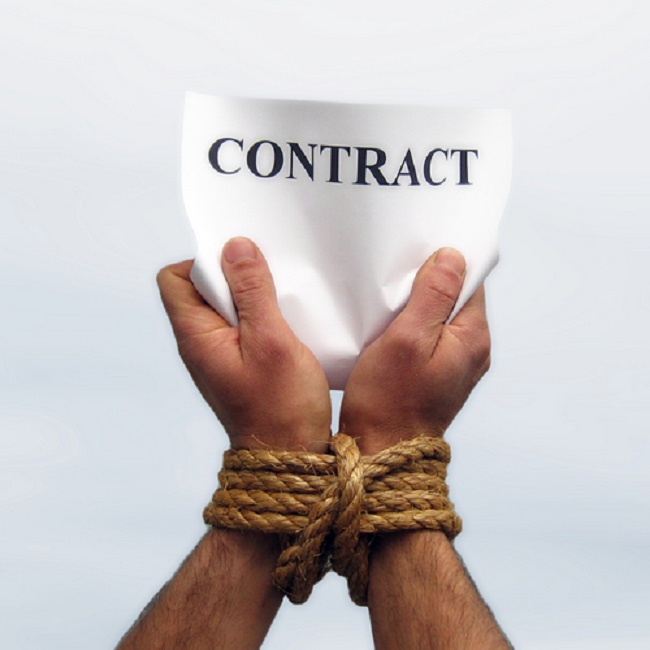 Hidden clauses in contract can take elaborate and extreme measures to protect the company's interest. Take this clause from an ADT contract: "It is impractical and extremely difficult to determine the actual damages, if any, that may result from a failure by ADT to perform any of its obligations. Under no circumstances will I attempt to hold ADT liable for any consequential or incidental damages." Oh, you were expecting ADT Home Security to perform its obligations? Sorry about that! Might not happen, and you can't be mad, because they warned you, right?
Being an informed home security buyer means choosing a no annual contract home security system or wading through mountains of legalese. Do your homework before committing yourself to upwards of three years to a contract with some strange things hidden in hard-to-understand phrasing. With large companies, negotiation of contract clauses is pretty much unheard of. You can either choose to have installation fees, hefty fines for early termination and a lack of privacy, or you can take matters into your own hands and choose SimpliSafe. SimpliSafe is a do-it-yourself alarm system that's easy to install and has no annual contract. Our terms of service lets you control your own monitoring, with offers month to month service that allows you to be in control.