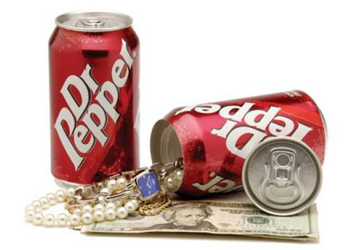 Burglars are very good at what they do, which is probably why they are able to burglarize a home in less than 12 minutes. However, don't give them that much credit. One of the reasons burglars can rob your home so quickly is due to the fact that all your valuables are left out in plain sight. Also, burglars have found from past experiences that most homeowners leave their valuables in the same areas, such as the master bedroom dresser, night stand, or under the bed. Learn how to protect your valuables with some recommended products provided by SimpliSafe Home Security Systems.
In a previous article, I explained a burglar's universal search pattern and how quickly he can deprive you of your valuables. One of the tips mentioned was keeping a safe in your home to prevent a thief from making off with your jewelry, cash, or gun.
Well the other day one of my followers on Twitter referred me to this amazing product offered by buy-pepper-spray-today.com. Check it out for yourself: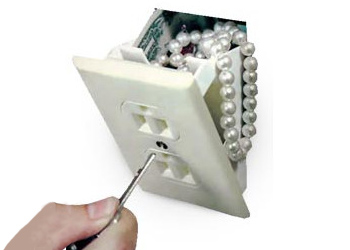 Hidden Wall Safe – This one of a kind wall safe lets you conceal your valuables inside one of the many matching wall sockets throughout your home. A burglar will have no idea what treasures are stored in your walls. According to the Chicago Police "these units are better than a locked safe and a hundred times cheaper."
Now there are a ton of similar products out there that will essentially do the same job. They come in all sort of different shapes and sizes. Below are a few of my favorites: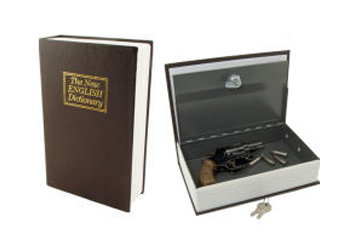 Locking Book Safe – These witty hidden safes offer two cool methods of keeping your valuables protected. Right off the bat, it looks like your run of the mill book. This is the last place a criminal will think to look. On the other hand, there's a built-in metal box that can be locked. "Put it on a bookshelf and it will blend right in."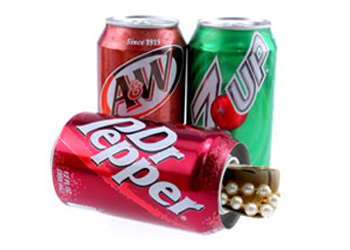 Soda Can Safe– This is the most common diversion safe out there. Simple but effective. It's pretty straight forward – just unscrew the top of the can and place your valuables, cash, or whatever else you have that you don't want found inside. Whatever you do, don't drink this soda!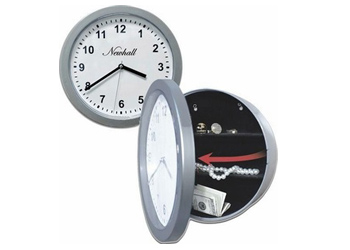 Clock Safe – Talk about working against the clock. A burglar will probably use this clock to time his entry and exit, but little does he know what treasures lie inside! Not only will it provide the time, but it will keep your prized possessions safe.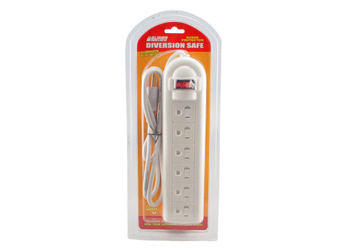 Surge Protector Diversion Safe – This one is by far, in my opinion, the slickest diversion safe out there. I don't think even the best burglar could figure this one out. One thing is for sure, the surge protector is one of the last places a thief would think to look.
Now, the items listed above are only good measure in the event that a burglar has already gained access into your home. The best diversion tip that we can provide is by installing a wireless home security system for the best possible defense.