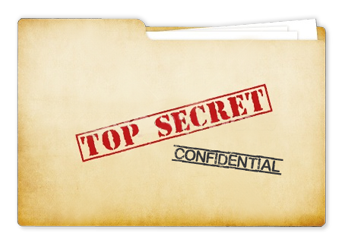 When comparing alarm companies, one of the most frustrating things you'll confront is finding easy to understand transparent pricing. Recently, we launched a new alarm system, the SimpliSafe2 home security system. It's packed with the same interactive features offered by ADT's Pulse "Select" system. Our interactive monitoring costs $24.99/month. We were curious to see how that compared to ADT's pricing for the same service.
Q: So how much does ADT Pulse Cost?
A: It's hard to say! (see detailed online chat transcript of our pricing investigation below)
To try answer the question "What does ADT Pulse alarm monitoring cost?" we did an online chat on ADT.com. After two attempts at getting pricing the answer is, we're not sure.
Here are the screenshots to our first online chat with ADT.com: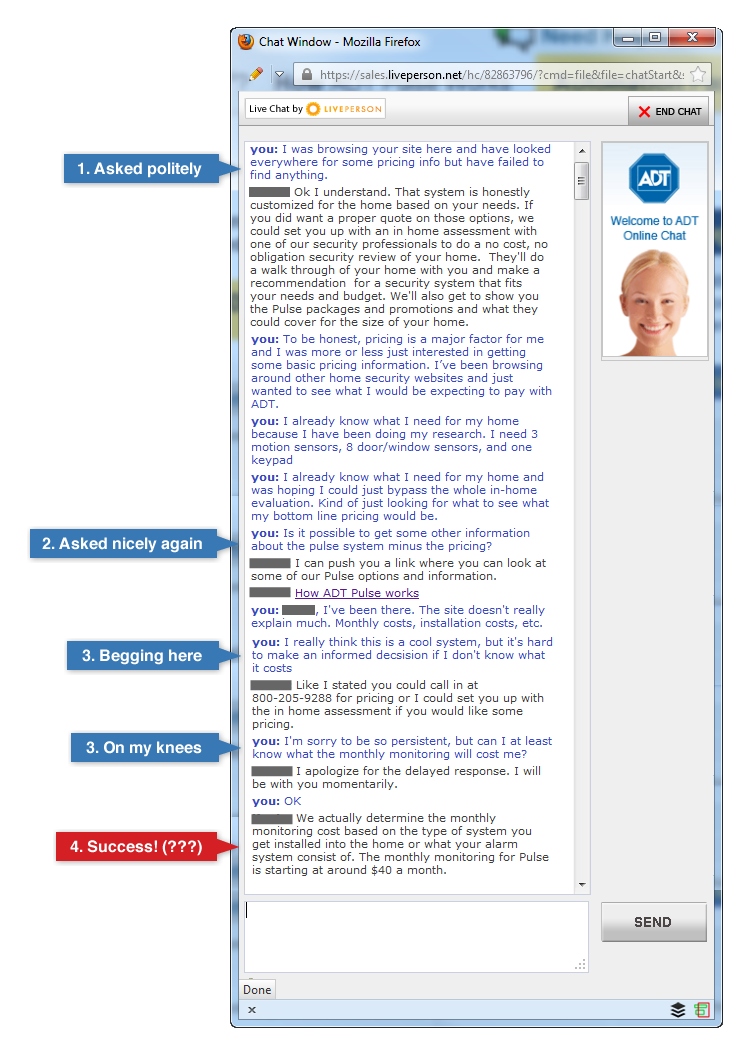 From what we've seen on forum discussions and elsewhere this price seems a bit low. So we tried again…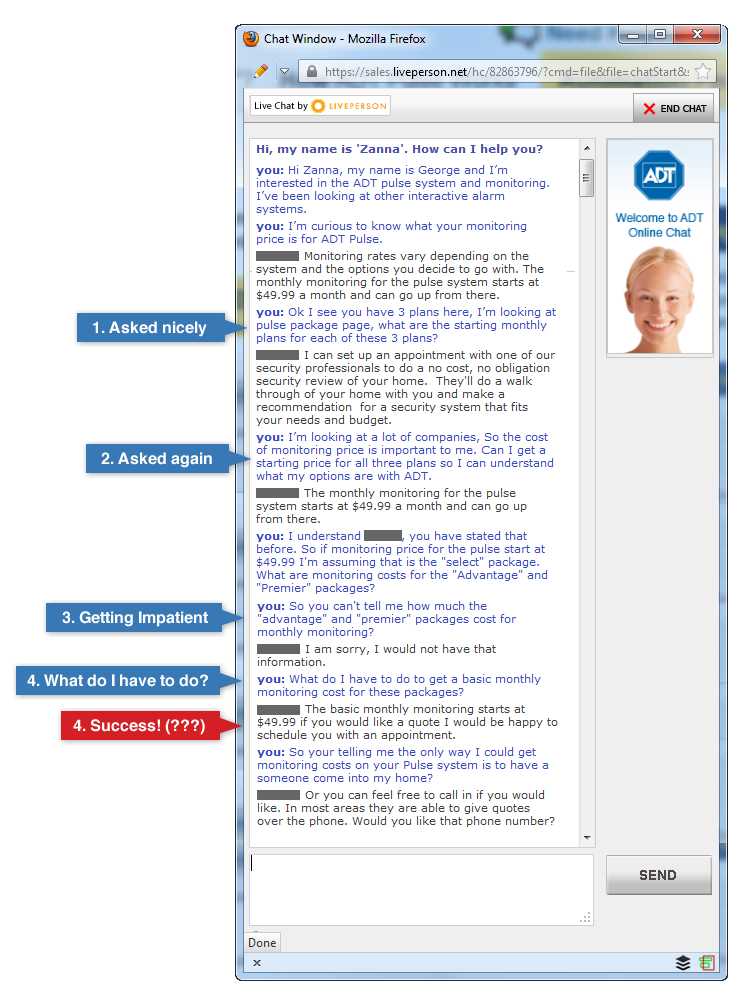 Apparently in our area ADT doesn't provide quotes over the phone because when we called in, we didn't get any further... but $49.99 sounds more like what we were expecting.
So which is it? Does ADT Pulse start at $40 per month or $50 per month?
It's hard to say…but we did dig up this forum post by zip07264, a customer of ADT Pulse who listed $48 as his ADT Pulse monthly monitoring fee (but that was a year ago, as he posted this back in August 2011). So we are guessing its closer to $50 per month.
When you compare that to our $24.99 interactive alarm monitoring plan, SimpliSafe feels pretty good about the value we're offering our customers.
We understand that ADT sells through a large dealer network, perhaps some of their alarm dealers will be able to give us some firm pricing on the ADT Pulse monitoring plans in the comments to this post…we'd be thrilled to hear from you too!