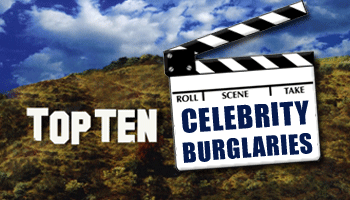 Celebrities are normal people like you and I, the only difference is that they get a lot more attention than us. Having your name on the Walk of Fame or sprawled across a movie screen doesn't necessarily mean your home is burglar-proof. If anything, it makes them more prone to a burglary as you will later read in this article. Here are the 10 Biggest Celebrity Home Burglaries provided by SimpliSafe Home Security.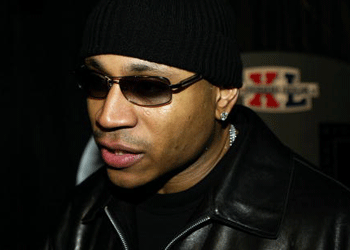 LL Cool J
The first celebrity to walk down our red carpet is rapper/actor LL Cool J after being woken up by a burglar in his Los Angeles home around 2AM. The LA Times reports that LL Cool J was "upstairs in his home when he heard noise coming from the kitchen area. When he went down to see what was happening, the suspect came at him, leading to a fight." Sgt. Frank Preciado of the Los Angeles Police told the Associated Press, "a physical altercation occurred between the suspect and the victim, my understanding is he just had him in custody with his physical strength." So in other words: LL Cool J = The Ultimate Burglar Buster.
Steve Jobs
A burglar was successful in burglarizing the home of the late Apple CEO Steve Jobs. The thief was able to snatch $60,000 worth of Tiffany & Co. jewelry and Cristal Champagne, and even took a soda-maker and kitchen blender. On top of that, he was able to make off with some of the legendary gadgets Jobs helped create, such as iPhones, iPads, Macs and iPods. Here's the kicker, this desperate burglar even stole Jobs' wallet which contained a single dollar inside – and perhaps most shockingly of all, took his driver's license. Unfortunately for the burglar, he was later captured the next day using the same technology Jobs had helped create. Don't be surprised to see a new Apple product named iThief in the near future.
P. Diddy
The next celebrity to come down the walk of fame is the one and only P. Diddy: Now this story doesn't involve a burglary, per se, but it does involve one crazed intruder. One obsessed fan of P. Diddy made his way into the rap mogul's home through an unlocked basement door. Nothing was stolen, but the intruder gorged on his food and alcohol before parading around in P. Diddy's finest clothes.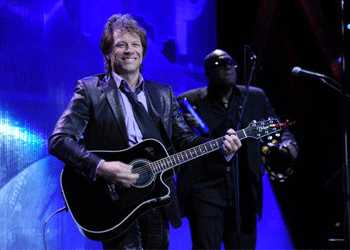 Jon Bon Jovi
In April of 2011, rocker Jon Bon Jovi had $100,000 worth of jewelry stolen from his New Jersey mansion in a home burglary. The burglar in this incident was eventually captured red handed after a
burglar alarm
was tripped in the rocker's neighbor's home. Police later found the suspect hiding in the bathroom. Police say the suspect had a combined amount of $500,000 worth of stolen jewelry. This burglar gives larceny a bad name.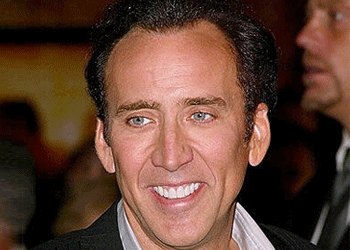 Nicolas Cage
The star of many films such as
Con-Air, Face/Off, National Treasure
, and oddly enough
Trespass
, was awoken one night by a naked burglar in his bathroom. Cage confronted the nude trespasser and escorted the man outside of his home where he was arrested by the police. Cage told reporters "It was two in the morning, I was living in Orange County at the time and was asleep with my wife. My two-year old at the time was in another room. I opened my eyes and there was a naked man wearing my leather jacket eating Fudgesicle in front of my bed."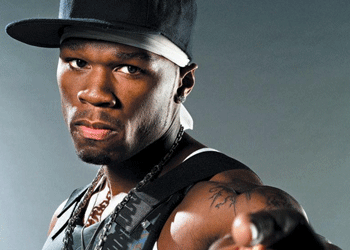 50 Cent
50's 52-room Connecticut mansion, once owned by Mike Tyson, was broken into by two burglars who climbed over a fence and entered through an unlocked door. The security guard on duty noticed a suspicious car in the driveway and alerted the police. When police arrived on the scene, they found one burglar to be hiding inside a closet guzzling some of the rappers wine. The other suspect was discovered hiding in another part of the house. They tried to get rich, but they died tryin'. Failed Unit!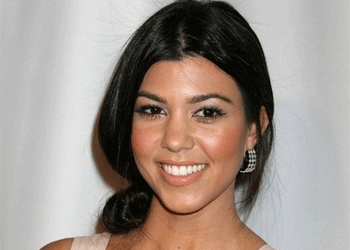 Kourtney Kardashian
Thieves broke into reality star Kourtney Kardashian's southern California home and stole tens of thousands of dollars worth of jewelry. Some of the items reported missing were a $30,000 Cartier watch, a Rolex, and various pricey diamond pieces. According to reports, Kardashian and her longtime boyfriend Scott Disick left their gated townhouse for dinner one evening only to come back and find their home broken into.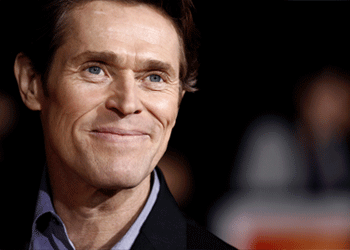 Willem Dafoe
The actor who once played Spider-Man's arch enemy the Green Goblin, was the victim of cat burglars who used ropes and mountain-climbing gear to break into his Rome apartment. Thieves lowered themselves from the roof to get into the antique-filled, top-floor pad he shares with his Italian actress wife, Giada Colagrande. Dafoe was not home during the incident. Italian reports say goods worth $4,200 were missing from the home.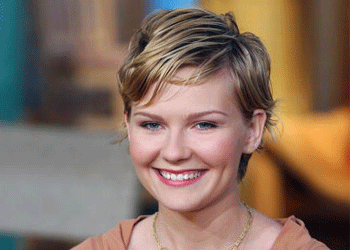 Kirsten Dunst
The Spider-Man star was in New York City to shoot scenes for the upcoming film How to Lose Friends and Alienate People. One morning, she left early from her suite at the SoHo Grand Hotel, which is when the burglars slipped in to do their dirty work. The thieves snatched a $13,000 handbag, cell phone, $2,500 in cash, credit cards, two digital cameras, and ID cards from Dunst. Surveillance footage shows the burglars leaving the hotel.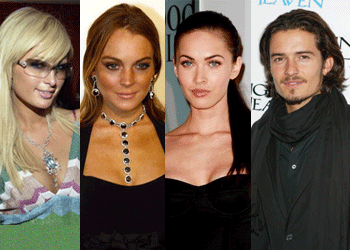 Paris Hilton, Lindsay Lohan, Megan Fox, and Orlando Bloom
All of these celebrities had their homes burglarized by the same "Bling Ring," A.K.A."The Burglar Bunch." This was a group, mostly made of teenagers, based in and around Calabasas, California. They managed to ransack the homes of Orlando Bloom, Lindsay Lohan, Paris Hilton, Megan Fox and more. Their criminal activity resulted in the theft of about $3 million in cash and belongings, most of it from Paris Hilton, whose home was broken into multiple times.
Paris Hilton had over $2 million in jewelry stolen from her home as well as designer clothes and cash.
Orlando Bloom had a large amount of high fashion-label clothing stolen as well as Bloom's Rolex collection, Louis Vuitton luggage, and artworks, all totaling nearly half a million dollars.
Megan Fox was primarily a target due to her fashion collection. A .38- semi-automatic SIG Sauer handgun was also taken from the residence.
Lindsay Lohan lost $130,000 worth of clothes and jewelry from her home.
All of the celebrities listed above can afford top of the line home security systems, and homes in the ritziest neighborhoods, and yet they were still victims of home burglaries. How so? As it turns out, many of them confessed that they weren't sure if they had their alarms set, or even locked up their home when they were burglarized. This just goes to show you that if you fail to follow the basic rules of home security, the chances of your home being broken into is highly probable.