Okay, maybe it's not *actually* magic—but your alarm monitoring certificate can save you anywhere from 5%-20% on your home insurance premiums. If you are already subscribed to alarm monitoring, you can download it right from your online account. After downloading it, email it or print it and send it to your insurance agent, broker, or company. Then give them a call to see how much you'll save with alarm monitoring.
Just log-in to your account and look for the "print" button the right hand side of your account dashboard.
How to Make Alarm Monitoring Pay For Itself
Most insurance companies will give you MUCH bigger discounts when you have monitored smoke detectors in your home. If you don't already have a SimpliSafe smoke detector connected to your system, then you could be missing out on hundreds in home insurance premium savings. In some cases, the savings on your homeowners insurance is more than the cost of alarm monitoring, so you could end up with 24/7 protection for free!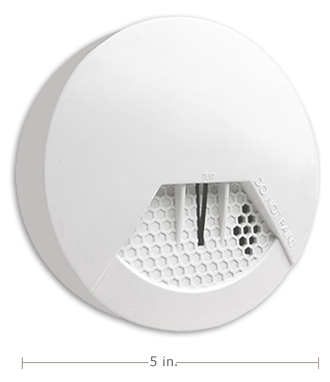 SimpliSafe's fire monitoring doesn't cost extra—it's included in all our alarm monitoring plans. Click here to purchase smoke detectors.
Don't Have Monitoring? It's Never Too Late
If you aren't subscribed to one of our 24/7 alarm monitoring plans, it's easy to get started. Just click here to pick the plan of your choice!
Thousands of SimpliSafe customers pay for their monitoring with the money they save on their home insurance premiums. And it's super easy to get huge savings. Once you are subscribed to our service, all you need to do is download your alarm monitoring certificate and show it to your home insurance agent, broker or company.