Did you know that your system has six different PINs? Your PINs are an incredibly powerful tool that will help you get the most out of your alarm system.
Why multiple PINs? Isn't that just confusing?
Your six unique PINs ensure you always know exactly who is entering your home, at any time. Imagine everything you could do with that knowledge. For example:
I have two kids, my 10-year-old, Nate, and my 16-year-old, Maddie. Since I gave them both a unique PIN, I can keep track of when Nate gets home from school, and when Maddie gets in—after her curfew! That's the power of PINs.
What if I don't want my kids to mess with my alarm settings?
That's why you have a Master PIN—only someone with your Master PIN can adjust the settings of your security system. Only give your Master PIN to the adults you trust, who really need it.
Outsmart Intruders with this Secret Trick
Imagine if an intruder forced you to use your PIN to silence your alarm. It's a scary scenario—but we designed a way to put you back in control: the Duress PIN.
Instead of your normal Master PIN, enter the Duress PIN to silence your system, while secretly sending a panic signal to our dispatch center. The intruder won't know it, but the police will be on their way.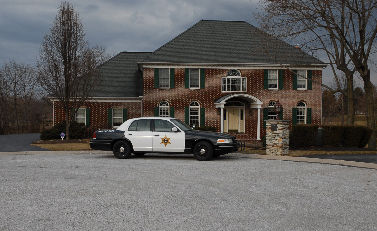 But Interactive Monitoring Subscribers Have More Control
Anyone with a SimpliSafe alarm can create a Master PIN, Four Additional Pins, and a Duress PIN.
But only Interactive Alarm Monitoring subscribers have the ability to assign convenient PIN names like "Mom" and "Nate." After all, it's a lot easier to remember your daughter or brother's name than "PIN3" or "PIN2."
How to Create PINs
If you are an Interactive Monitoring subscriber, it's easy to create and name your PINs:
Just log into your account at simplisafe.com.
Select "Alarm Settings" from the left-hand column.
In the "Your PINs" section, you can:

Change your Master PIN
Assign names to and create four Additional PINs
Create a Duress PIN
Press "Send Changes to Base Station" when you are finished.
If you haven't subscribed to Interactive Monitoring, you can create PINs without naming them:
Insert your Keychain Remote into your computer.
Open the SimpliSafe Easy Setup Wizard.
In Section 1, "Setup Your PIN," you can:

Change your Master PIN
Create four Additional PINs
Create a Duress PIN

Press "Save Changes," at the bottom of the left-hand column, when you are finished.
Remove the Keychain Remote from your computer and insert it into the top of your Base Station, beneath the blue cap.