Power outages are not uncommon in the winter. Between the cold weather, ice and snow, you might spend a few nights this winter reading by candle light or calling it an early night. In fact, it was reported in 2014 that weather related power outages have more than doubled since 2003. Knowing that it could happen at any time, it serves you to be prepared for the worst case scenario. So how do you prepare for a black out? Learn how to survive any power outage without worry, fear or boredom!
Check Your Inventory:
First things first: let there be light. Make sure that you have flashlights and lanterns in the case of a power outage. You should have at least one per person in your household. It's always helpful to have a few extras. If you know you have enough flashlights, your next step is to check them. Make sure that they still work, and are bright. You'll want to change the batteries, and have extra batteries on reserve. This is a good opportunity to check the type of battery needed by each flashlight, and make sure you have those in stock!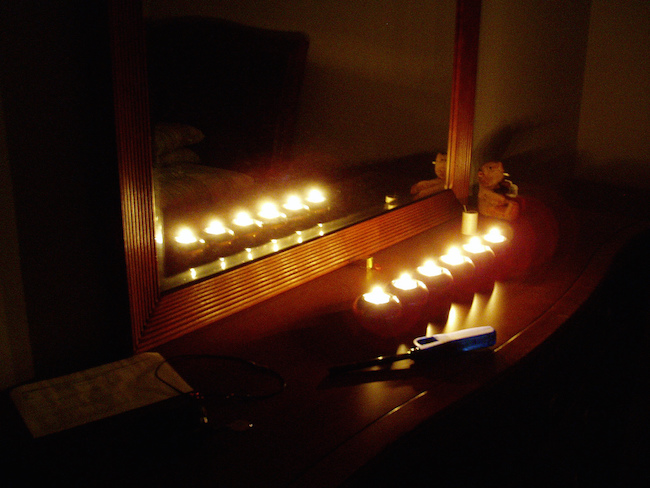 In addition to flashlights and lanterns, keep a stash of matches for candles, and emergency situations. Store the flashlights, lanterns, and matches in easy to find locations. The last thing you want is to have to search for these in the dark!
Keep water and canned food on hand. If your water comes from a well, you may not be able to get water during a power outage, without power to your pump. Having water on hand means that you'll be prepared for a long outage, and that you'll be able to keep hydrated. Have at least one gallon of water per person. Canned food can be critical, because in a power outage, your powerless refrigerator will not preserve your food for long. Canned food will last the duration of the outage, and you'll never need to worry about it's freshness. Make sure to have two weeks worth of non-perishable food in your home.
Have extra blankets, sweatshirts, and sweaters available, in case your heat goes out too. One of the worst parts of winter power outages is being cold!
You'll also want to have on hand the basics of an emergency preparedness kit. This includes a first aid kit, any medicine you or your family may need, a multi-tool, and sanitation wipes.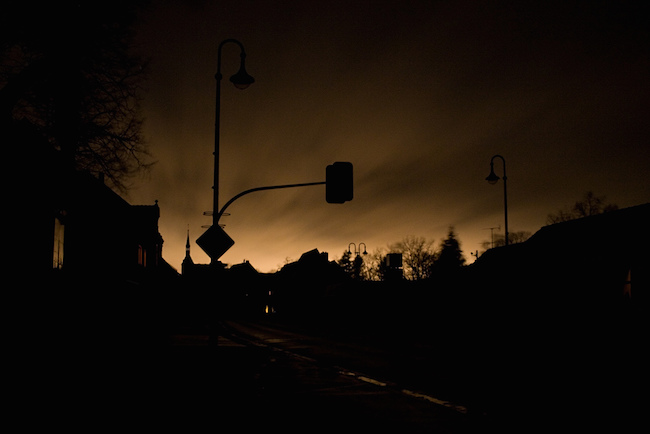 Ready Your Home:
While building your emergency preparedness kit, consider your home. If you have an electric garage door opener, make sure you know how to manually open it. Keep your gas tank at least half full at all times, to make sure that you can leave if you need to. In a power outage, many gas stations may be out of commission as they use electric pumps!
Get an alarm system that has back up batteries. The last thing you want during a power outage is to worry about the safety of your family, or potential looters. SimpliSafe uses battery powered sensors, and our base station has rechargeable back up batteries that will last up to two days! You'll never have to worry about what's happening when your alarm is on guard.
Lastly, you'll need to be able to communicate with the world, find out news, and get help in the case of an emergency. Make sure to keep your phone charged, and have an alternative means of charging it, such as an external battery. A battery powered or hand crank radio is a great asset too, to make sure you are able to know the current conditions of the storm and the outage no matter what.
When you're prepared, a power outage, even a long one, is suddenly very manageable. You have nothing to fear when you've taken precautions. Next, see what to do to stay safe during a power outage.