The Holiday Season is in full swing, and that means gift giving season is here! This is our favorite time of year at SimpliSafe, because we know that gifting a home security system is also gifting peace of mind. We are honored that so many people choose us to protect their families. But the protection should start even before your system gets to you. The truth is that theft can begin at your doorstep. Last year, an estimated 23 million Americans had packages stolen from their homes, and this number will only rise as online shopping gains popularity.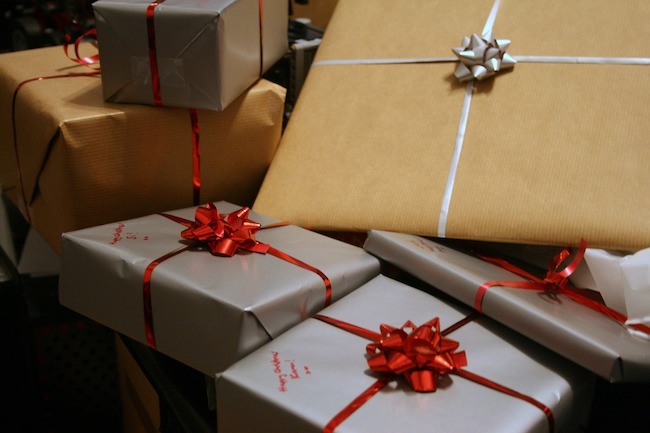 Online sales have already skyrocketed. Amazon alone sold about $4.74 billion worth of goods between Thanksgiving and Cyber Monday. USPS is expected to deliver 750 million packages this Holiday Season. That's 5 million package hitting doorsteps every day, and it's 12% more than what we saw last year. So it's undeniable that an opportunity awaits the grinch scoping out your neighborhood and waiting for the delivery truck to stop by. (Yes, they actually tail delivery drivers and snatch up boxes right after they're delivered!)
Protecting Against Porch Pirates:
What can you do to protect yourself from Porch Pirates? Start with choosing your delivery details. If you can be flexible, plan on being home for the delivery. Use tracking numbers to keep an eye on when deliveries may arrive. Keep in mind that it's the holiday season, so delivery times may be delayed or not completely accurate. You can also see if FedEx and USPS will allow you to schedule your delivery, so that you have a window of time in which you know to be home. If you don't think you'll be home, you can leave instructions with FedEx such as "leave packages on the porch." Be careful with this, though. Burglars might dress as delivery people to get to your packages. You also don't want to be providing a delivery person you don't know with access to your home.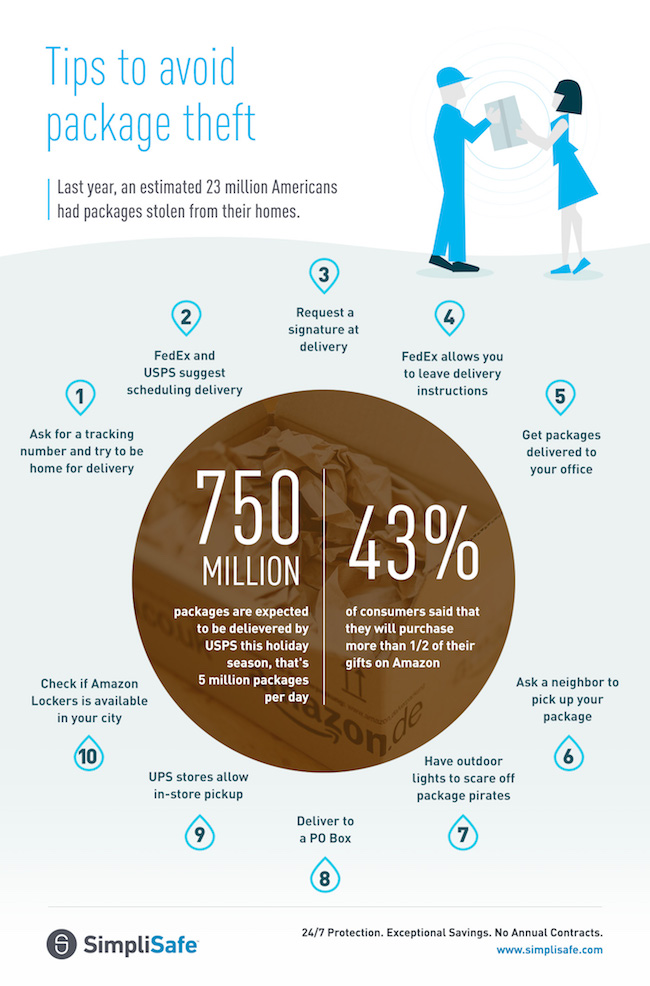 If you know for a fact you can't be home and you have something valuable being shipped, you have other options. You can always request that a signature be taken at delivery. That way they are required to hand off the package to a person instead of leaving it out in the open. You can also have deliveries held at UPS stores to pick up. If you're shopping online at a store with a location near you, you can frequently get their items shipped to that store. That way you can pick it up at your leisure. Amazon now has Amazon Lockers where items can be delivered, so see if there is one in your city! You can also get a PO Box for deliveries, or check with your office if they mind taking deliveries for you.
Finally, you want to make sure your house doesn't look like an easy target. Install motion lights out front to draw attention to anyone snooping around after dark. Make it clear you have home security with yard signs or stickers - this will lower your chances of being burglarized by 60%. If you're travelling for the holidays, ask a neighbor to pick up your mail.