It's spring again! That time of year we all feel the restless itch to mix it up with some serious cleaning. Whether it's you who's the ringleader or your spouse, you'll likely spend a few hours in April decluttering, dusting, and moving things around. That's why, in the spirit of spring cleaning, we've pulled together a list of the overlooked areas in your home that may need some extra attention. And of course, we've sprinkled a few safety in tips along the way.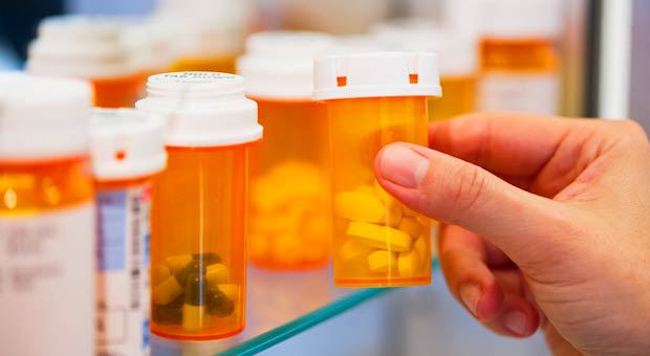 Check Your Medicines and Chemicals:
Spring cleaning is a perfect opportunity to go through the potentially dangerous substances in your home. Start with your medicine cabinet and check all prescription dates. Anything that's expired or unused should be tossed. Check the label for any special disposal instructions.
While you're looking at your medicine cabinet, you can also check your first aid kit (don't forget about the one in the car!) Make sure everything in there is fully stocked and in tip-top shape.
Did you know that cleaning products can expire just like medications? That goes for laundry detergent as well. Check out this expiration list to see if anything else in your home should be tossed.
Update Your Emergency Preparedness:
You've already checked your first aid kit, but what about other emergency preparedness things? If you're in hurricane country, check your emergency kit. If you were hit by winter storms, your winter emergency kit might have depleted a bit. It's also a good idea to go over your family emergency plan, and make any necessary changes. Lastly, check your fire extinguisher. These can also expire, so you'll want to make sure it's in good working order.
How Old is that Filter?
Over the winter your home can build up lots of dust and moisture which can lead to poor indoor air quality and mold. One of the most forgotten areas to clean is filters, and there may be more than you think. The most common places to start are in your air conditioner, furnace, dryer, vacuum, and refrigerator. While you're at it, it's a good opportunity to air out your home in general!
Give your House a Check-up:
Right after winter is a great time to make sure your house itself is in good condition. Check for any damage following the winter, particularly to your roof or walls. Look for any warping or leaking. Check your pipes for any cracks or leaks, and give your sprinkler system a test run. Make sure to also clean out your chimney and gutters. This is really important to reduce the risk of fire and carbon monoxide buildup.
Test Your Home Security System:
On the topic of fire and carbon monoxide safety, you'll want to test the sensors in your home. You can do this by placing your system into Test Mode from your Keypad. Press the menu button, and scroll through to option 5. Press the away button to select that mode. Test each sensor according to instructions in your manual.
It's also a good idea to review the settings on your SimpliSafe. Make sure that unused PINs are removed, and that you and your family are comfortable with your settings. If you ever have questions about your system, don't hesitate to reach out to us!
Stay Safe While Cleaning:
While you're cleaning your home, you also want to watch out for safety hazards that creep up along the way. Watch out for water spills that can make you slip. Maintain a clean work space so that you don't trip over boxes or cleaning buckets. While cleaning, wear a mask to avoid inhaling toxins and allergens. When reaching for difficult spots to clean on a ladder or stepstool, have someone spot you. And don't climb up on anything without testing stability first. Take care, also, when moving heavy furniture or moving around big storage boxes.