We're a week and a half into hurricane season, which started June 1st. (I'd bet those of you who live in hurricane-prone areas already know that.) Hurricane season lasts through November and can cause a wide array of damage to your home and community. Some years aren't so bad. Other years leave parts of the country recovering for years. Since we're never quite sure what hurricane season will look like, it's important to be prepared, especially if your home is located in an area that's prone to those massive cyclones.
We've talked about hurricane basics in the past, but given reports that this year may be more active than average, we thought it good to give you some details and resources to prepare.
Determine Your Risk Level:
If you don't already know your risk level (say you just moved to a new home) it's important to find out. Educating yourself and your family about your area's weather can help you make informed decisions for major investments like insurance or home improvements, even the type of car you buy. The Department of Homeland Security has a lot of good information, including a good flood map with hazard information that is updated regularly. Another great resource is the National Hurricane Center, which can help you stay up to date with warnings and watches. Or you can take a look at our hurricane risk map below.
Plan for Every Possibility:
You never know exactly what's going to happen during a major storm. It's important to think about every possible scenario and have a plan so that you're never caught off guard. For example, if the power goes out make sure you have functioning flashlights that are easy to find. If there are heavy winds, pick a safe room in the home away from windows. If there are flash flood warnings, make sure to stay out of the basement. And be sure to pick a safe place to get to in case things get really bad and you have to evacuate.
Prepare Your Home:
Right now is the best time to prepare your home for an emergency. You want to make sure it can withstand whatever force a storm might bring. It's important to reinforce your home, particularly the roof and windows. Consider getting a professional's opinion on how to best strengthen them.
Securing your home with an alarm system is also a really good idea. Look for one like SimpliSafe that keeps you protected even if the power goes out. This is important to fend off bad guys looking to take advantage of a chaotic situation like the aftermath of a storm.
Go over your insurance policy too and make any necessary adjustments. Inventory your valuables too, for insurance purposes.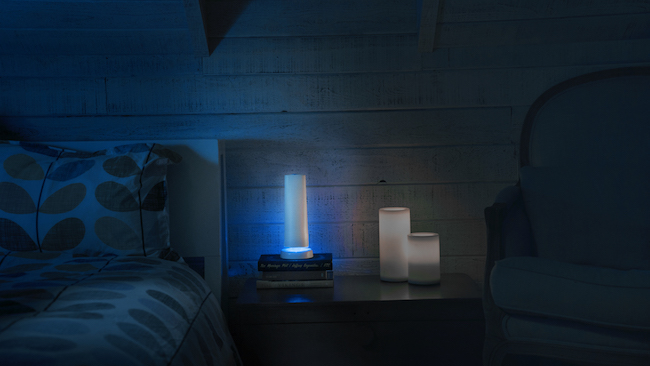 Prepare Your Family:
You've already prepared a plan for any scenario, but you also need to make sure that everyone in your family understands that plan. This is particularly important for children. Make sure that that they know who to call and where to go in an emergency.
Also, make sure they know what to take. Have an emergency bag for each person in the family; something you can grab and go with that's easy to carry and has all the essentials. It should include food, water, clothes, and blankets, plus a list of contacts and any important medical information or documents. For a full list of recommended items, go here.
Though we hope you never have to make use of these tips, it's also good to have a plan to rely on. If you ever have questions about how SimpliSafe fits into your family's safety, reach out to us!