The end of summer is so bittersweet—time to stow away your flip-flops and dump out the lemonade. For those of you with vacation homes in colder climates, you'll also have to tuck your vacation home in for the winter. During the winter months, your vacation home will battle some serious foes. Water, fire, mold, animal pests, and burglary are constant threats during the off-season—and terrible things to come home to. Whether you're squeezing in those last few beach days before the weather turns, or prepping for some gorgeous fall hikes, make sure your vacation home is safe from its four mortal enemies.
WATER & ICE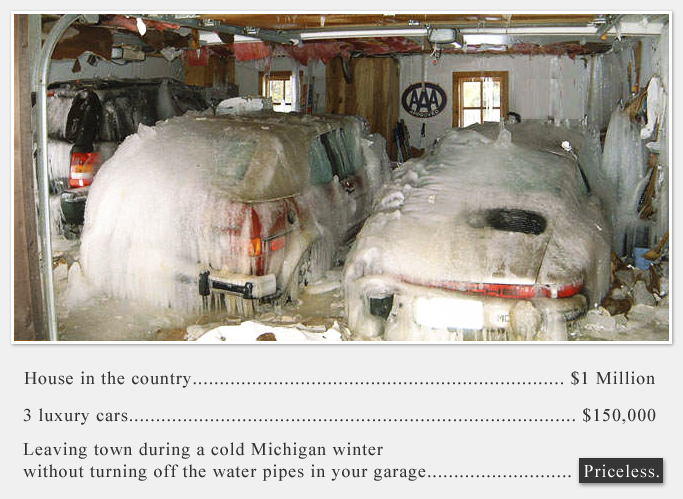 If water sneaks into your house while you're gone, you're in double trouble. First of all, H2O expands as it freezes, which can lead to anything from a pantry stocked with exploding Coke bottles to a house full of burst pipes. If that happens—as if it weren't enough on its own!—you'll also have to deal with ruined ceilings, furniture, and floors when the ice melts again. Avoid the whole shebang with these tips:
FIRE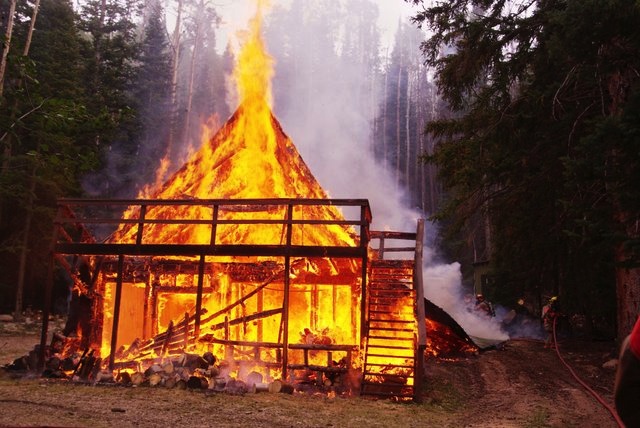 When no one's there to douse it, even a tiny electrical spark has time to grow into a roaring blaze. You don't want your dream home going up in smoke. Keep yours chill with these easy tips.
MOLD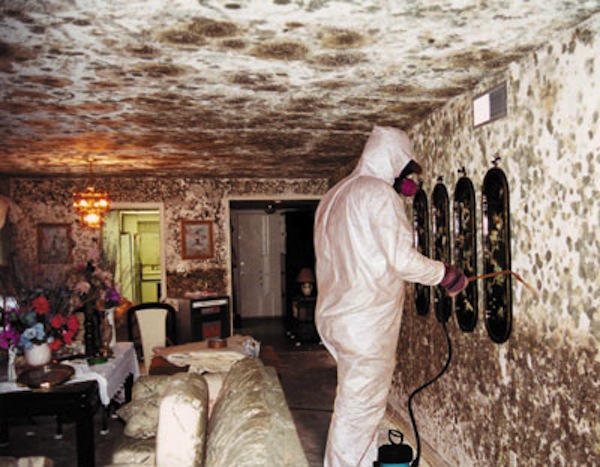 Once mold shows up in your house, it never wants to leave—it just wants to stick around, blotch the place up, and make you sick. Here are some ways to make sure it doesn't move in.
PESTS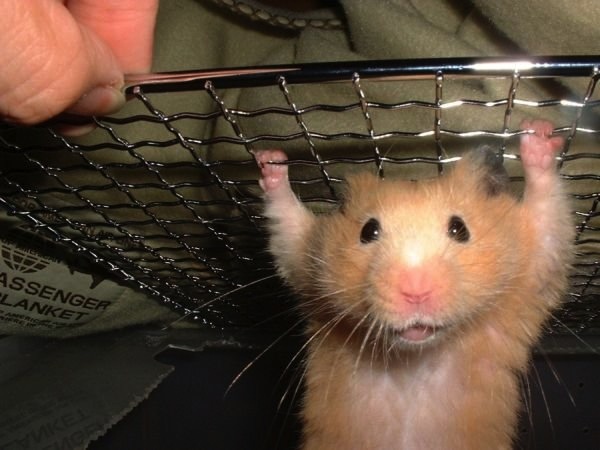 Imagine getting back to your vacation home next year, throwing open the door—and being greeted by a swarming party of creepy-crawlies. Makes you not want to go back, right? Follow our tips to keep the bugs and rats outside where they belong.
Block 'em: Different critters like to sneak inside in different ways. Patch up nooks and crannies with caulk and steel wool so rodents can't get in, replace any rotting wood to block insects, and cover your chimney to keep out the bats, birds and raccoons.
Starve 'em: Get rid of used sponges, candles, trash bags, or anything else that might seem appetizing to a pest. Seal food up in metal containers, and sweep and vacuum to eliminate any attractive crumbs.
Get 'em: Well-placed minefields of insecticide (along baseboards and under sinks), along with rodent traps (in garages and on kitchen counters) will neutralize any threat that does get inside.
BURGLARS
An obviously empty house might as well have a big fat burglar target on it. These tips will help you make sure you've got the guns pointed outwards instead.
Got any other winterizing tips? Share in the comments!