You might be walking in a Winter Wonderland this December, but did you know that cold weather might trouble your snow-globe-paradise? Sure, there are certain safety measures that are easier to follow in the middle of winter than in the middle of summer—like making sure all your windows are closed and locked when you leave the house. But home security isn't all about keeping your castle shut up tight—here are a few issues you might run into now that winter is coming.
Your Pipes Could Freeze:
Freezing pipes are the first thing people worry about when it comes to their house and ice and snow. When leftover water in your pipes freezes, it expands and can cause your pipes to burst. This can leave you with massive damage to your home and personal items, pricey repair work, and a really inconvenient water situation in the meantime. While most pipes run inside interior walls, in some older homes they run in the exterior walls. If this describes your home, make sure to properly insulate your pipes, as they may not be insulated already. If your sink is on an exterior wall, open the cabinets underneath it. This lets heat in from the house and keep the pipes nice and cozy. If all else fails, you can leave a trickle of water running to prevent any stagnant moisture from turning to ice.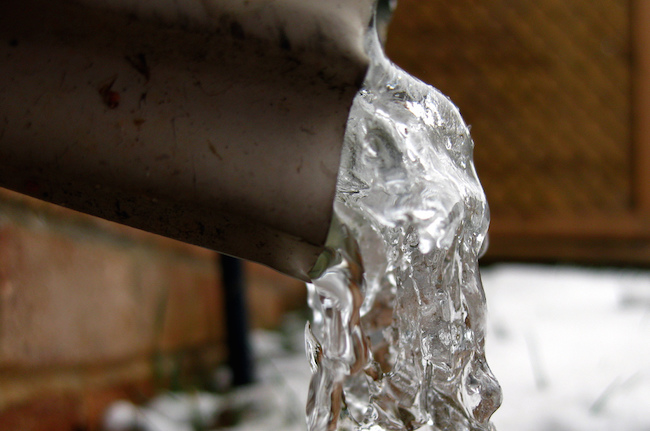 It's not only indoors pipes you need to worry about. Make sure to remember your spigot and sprinklers! If you don't have a burst-proof spigot installed, make sure there's no water hanging out there to freeze and expand.
If you're a snowbird and won't be home all winter, try picking up a Freeze Sensor. It'll send an alarm to the monitoring center and your phone when the temperature get to be too low, so you know to head on over and check the pipes.
Your Space Heater Could Catch Fire:
If you use a space heater, chances are you've heard all the stories about their combustibility. Space heaters account for one third of home heating fires. It's much safer to install a permanent system. If you must use a space heater, though, make sure you purchase one that's the right size for the space you're heating—a space heater that's too large creates the additional hazard of unhealthy air quality. Also select one with a safety certification and tip-over/overheat protection. When using the space heater, plug it directly into a wall and don't put anything close to it. Shut off the space heater when you're sleeping or leaving (something you should also do with your twinkle lights this time of year).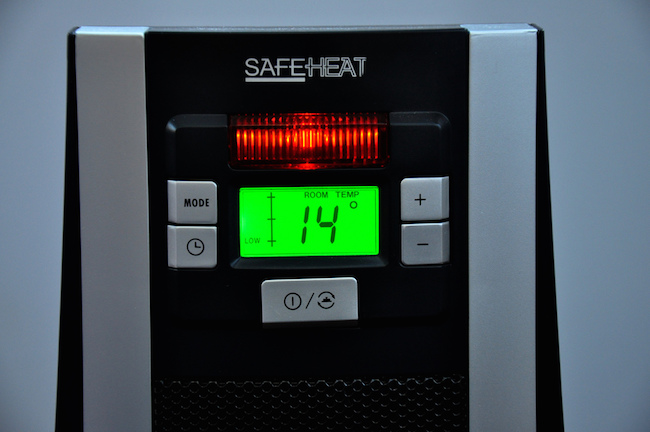 Take extra steps to use your heater less—not only will this present less of a hazard for you and your family, the planet will thank you for it as well! Put weather stripping around doors and windows. Caulk and expandable foam are great for big leaky cracks. Invest in a couple of ugly seasonal sweaters! Your house will stay toasty and so will you.
And So Could Your Chimney:
There really is nothing quite like a fire in the fireplace when it's snowing outside. There really isn't anything like your chimney catching on fire. It's important to get your chimney inspected and cleaned annually. Soot builds up over time and that debris can, you guessed it, go up in flames. There are other benefits to keeping your chimney well-maintained—an annual inspection can help you find structural issues or leaks before your roof gets soaking wet.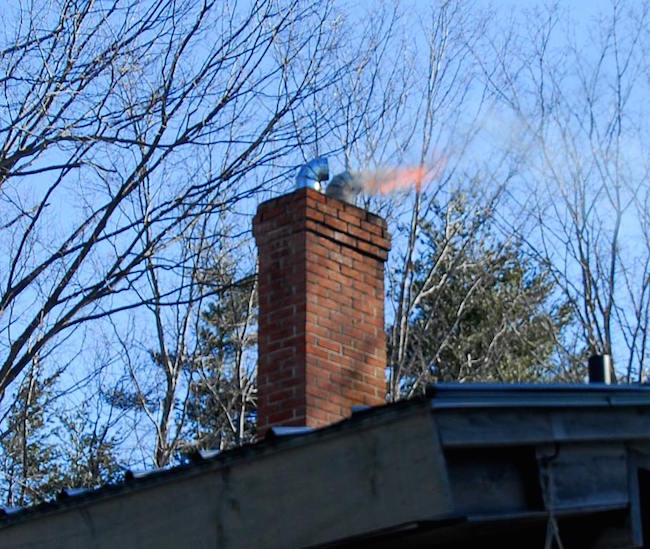 Another chimney-related gentle reminder: remember to open the flue before you light that fire.
Your Gutters Could Jump Ship:
Did you get a little lax about cleaning the fall leaves from your gutters? You might want to get out that ladder and do it before it snows again: the weight of the leaves combined with snow and ice can send your gutters crashing to the ground.
Debris build-up in gutters can also lead to ice dams. These form when snow melts from your roofs heat, but as the temperature outside is still freezing water from the melting snow takes up residence in your clogged gutters and freezes again. This causes extra heavy blocks of ice and, as the water overflows from the gutters, can make those massive icicles that we all think are so pretty. They're actually really dangerous—due to their size and weight, they can literally pull your gutters off your house while an unsuspecting person is standing underneath, admiring the snow-sculpture quality of your roof. So stick to the icicle lights instead and clean the gutters while you still have a chance.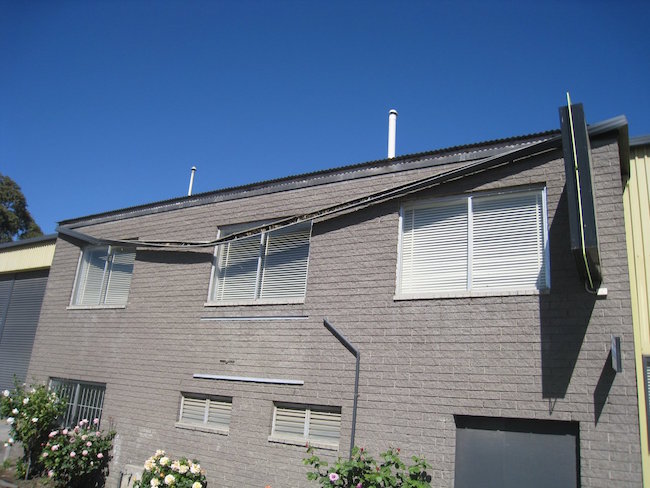 Another great way to prevent ice dams is to make sure your roof is properly insulated. This will prevent as much of the snow from melting as possible. Let it melt when it's actually time.
There Could Be Some Unintentional Ice Skating:
If someone slips and falls on the sidewalk in front of your house, depending on what state you're in and why they fell, they can sue you. For your your own safety as well as that of your friends and family, make sure no one gets hurt when walking down the sidewalk and up your driveway! Melt ice faster with a bag of salt. Your neighbors will thank you and you can go the whole winter without a deep-tissue bruise on your bum.
Your Power Could Go Out
It's all fun and games until ice collects on the power lines. This tip is for anyone who's ever watched the resulting pyrotechnics show when weighed-down power lines touch each other. Until we bury our power lines like they do in Germany, make sure your security system can last a few days without power—make sure your alarm system has a battery backup to make sure you're not a target during storm-related blackouts.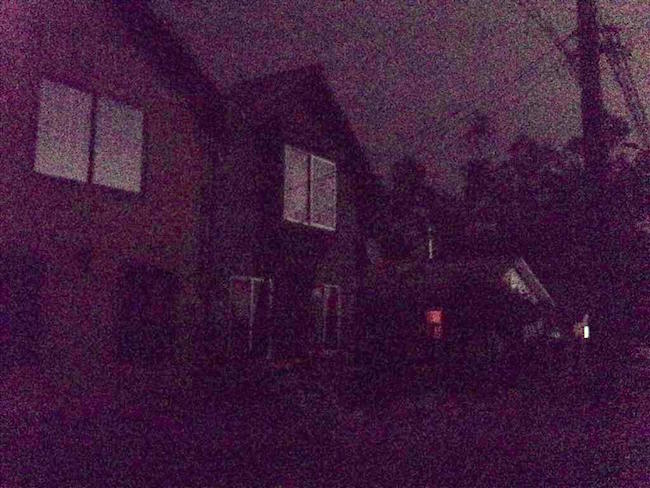 In short, just because we're delighted to exist in a snow globe for two months doesn't mean there aren't real world issues to deal with. Following these tips will insure that, even though "Winter Is Coming", you can sit in your house and watch Game of Thrones in peace. You'll be glad you took all these precautions right about the time the neighbors race over to borrow a cup of salt.