return to shop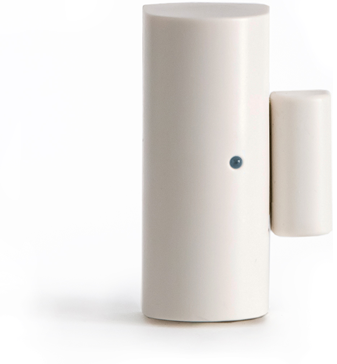 watch the video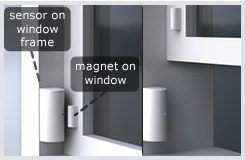 Closed: Less than 2 in. between the magnet and the grooves of the sensor.
Open: More than 2 in. between the magnet
and the grooves on the sensor.
Entry Sensors
(defend your windows and doors)
Easy to install on every type of door or window
The magnet goes on the door or window, and the sensor goes on the frame (or vice
versa). Magnet can be placed up to 2 inches from the sensor, so sensors fit on all types of
doors and windows. SimpliSafe sensors come with the battery pre-installed and adhesive
tape pre-applied, making installation a snap.
Door Chime
When your system is OFF and a door or window opens, the Base Station will sound a
door-chime so you'll know if someone is entering.
How does it work?
The sensor detects whenever the magnet moves more than two inches away from
it- so it knows whenever the door or window opens.
Our competitor's model sells for $34.00. Ours is $14.99. How do we sell the highest
quality sensors at half the price? No middlemen.
In stock: ships within 24 hours, M-F
Dimensions: 3 x 1.25 in