return to shop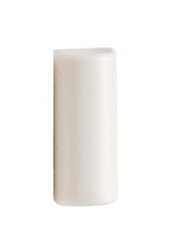 Extra Magnet
(replacement for entry sensor)
Additional magnets can allow you to have two protected positions for a sliding
window or door, making it possible to leave the entrance cracked open, as
illustrated below. SimpliSafe magnets are made from rare-earth materials,
making them extra strong and long lasting, leading to an easier installation.
The extra magnets come with adhesive tape pre-applied and screws are included
in case you prefer a more permanent screw-mount installation.
In stock: ships within 24 hours, M-F
Dimensions: 1.5 in x .5 in