Shop

No Contract
We'll never make you sign a long-term service contract. So you're in control.
You can cancel at any time
With SimpliSafe we give you the freedom to subscribe to our monitoring service for as long as you want and cancel at any time, without any termination fees or hassles. You pay $14.99 per month and that's it.
And re-activate whenever you like
Since our alarm monitoring and emergency dispatch service is a pay-as-you-go monthly plan, you can suspend and re-activate your service as you see fit.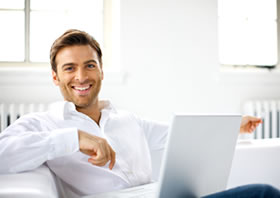 With Emergency Dispatch Service you are covered 24/7. Our professional monitoring center is staffed around the clock all year long, so you don't have to worry. If your alarm is triggered, we'll give you a call to check in. If you're not home, or don't provide your safe word, we'll send the police.
Customer review: Charles, New York, NY

"I just bought and installed Simplisafe in my abode, and have nothing but good things to say about it. It's a terrific product, and you won't be bound to an expensive monitoring contract the way you will with other systems."
Product review: Apartment Therapy Unplggd.com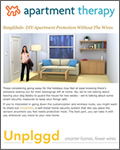 "The Base Station sits at our desk, warning us of entry or motion in Home Mode, and is also capable of wirelessly connecting to an Emergency Dispatch center if you choose to subscribe to an extra $14.99 Emergency Dispatch service (24 hours/365 days per year response like other home security services, but does not require a long term contract). We're sold on the ease of use and we're certainly sad to have to peel off the sensors and keypad and send our review unit back, as we quite liked knowing SimpliSafe had our backs in this last month."