Shop

Lithium Power
Batteries last 5 years and provide protection in power outages
Lithium powercells for
long-lasting protection
SimpliSafe wireless sensors run on lithium batteries, ensuring your security system is running even when the electricity grid fails.
Because lithium powercells provide long lasting power, you don't need to think about replacing them for up to 5 years.
When you do need to replace them you can easily purchase them at your local drugstore or from us.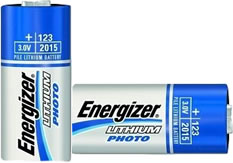 Power outage protection
SimpliSafe offers you protection even when your electricity grid fails you. During a power outage, the Base Station pulls power from its rechargeable backup battery, so your alarm system remains fully functional for up to 24 hours.
Once power is restored, the Base Station will re-charge its backup battery, so you don't have to worry about replacing them before the next power outage.

Built-in backup battery powers system if the electricity is cut
Recharges batteries when power is restored