It's here.
Smarter Home Security:
24/7 Protection. Exceptional Savings. No Contracts.
Superior Protection. Introducing 24/7 protection you can truly trust to keep your home safe. SimpliSafe is an award-winning home security system—built by a Harvard-educated engineer. It protects your home with the latest wireless technology. SimpliSafe is so remarkably effective a Wisconsin police department uses it to catch criminals.
Tech experts at CNET call SimpliSafe "better, smarter home security... an outstanding value." Why? We got rid of everything that makes most home security such a pain. There's no contracts, no middlemen, and no landline needed. You get superior protection—for less than ½ what traditional companies charge.
Get more security, more freedom, and more savings. That's SimpliSafe.

Award-Winning Home Security
Winner of CNET Editor's Choice Award, Angie's List Super Service Award, and A+ Rated by the Better Business Bureau.
SimpliSafe Features at a Glance

Monitoring gets you discounts of up to 20% on your home insurance. Trusted by all major insurance companies. Learn more

Customers stay with us because of our exceptional security and legendary customer support, not because of contracts. Learn more
Faster smoke and CO sensors ensure your safety in the event of a fire or gas leak emergency. Learn more

Sensors have a 400ft range and protect homes of any size. Systems are customizable to fit your needs. Learn more
Some alarms have huge commitments of over $1,000.
Ours don't.
| | SimpliSafe has no commitments | Others have huge commitments |
| --- | --- | --- |
| Commitment | None | 36 months at $42.99/month |
| Total Lock-in | $0 | $1547 |

Pack up your SimpliSafe and re-install it at your next home. And it grows with you: you can always add more sensors. Learn more

From Tom and Jerry to Clifford and Fido, SimpliSafe gets along with pets of all shapes and sizes. Learn more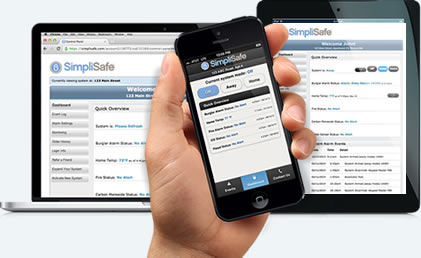 Total Control From Anywhere in the World
Free Apps for iPhone, Android, & Windows smartphones. Take control of your security with a more sophisticated personal Command Center.
describes SimpliSafe alarms as

Many alarm companies have absolutely huge sneaky hidden fees. They advertise their alarms as being "from $99", then they get you to sign a contract for over $1,000—and you can't leave them for at least 3 years. But SimpliSafe alarms have no hidden charges.
We're so confident you'll love your SimpliSafe alarm that we'll let you try it RISK-FREE with an incredible no-risk 60-day money back guarantee. SimpliSafe alarms are reliable, easy to use, have no contracts and no hidden costs.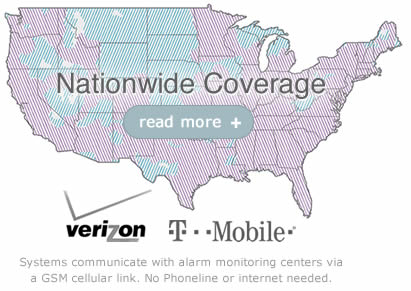 9 Things to Avoid

When Choosing A Traditional Alarm Company
We listened to all the things you dislike about traditional burglar alarm companies... then fixed them.
Traditional Alarm Company
SimpliSafe: a Better Way

---

Old wired technology. Traditional alarm companies want to put wires in your walls, because they know that ripping their wires out is hard and expensive.
State-of-the-art 100% wireless technology. We took the latest in micro-chip technology and developed smarter software to offer you a robust and reliable security system. With wireless, there are no holes in your walls.

---

Monitoring is $42.99 a month.

---

Ours is just $14.99 a month. This is the same level of security that the traditional companies provide. It's called "U.L. certified monitoring."

---

The moment you let them put a system into your home, you're typically locked into a $1,547 contract with no way out.

---

No contracts! Our customers stay with us because of our excellent product quality and helpful customer support.

---

Auto-renewal clauses grab another $1,547 from you if you don't cancel them within 90 days of the end of your three-year term. Forget to cancel? You're legally trapped—there's no way out.

---

No hidden charges, no commitments, no sneaky tricks.

---

Many frustrated customers (just google "alarm system complaints" or "alarm contract complaints" and see for yourself).

---

Growing by word of mouth. See our Facebook fan page.

---

Uses a phone line to connect to the monitoring center. Burglars sometimes cut phone lines.

---

Uses its built-in and independent cellular connection, which is 5-10 seconds faster, and is uncuttable. No phone line required.

---

Prices are kept high because there are so many middlemen and salespeople involved.

---

We don't have expensive salespeople or middlemen. That's how we can afford to keep our prices so low.

---

Installation typically costs between $99 and $500. You'll need to take a day off of work, while the installer drills holes in your walls.

---

Set-up is easier than you could ever imagine. No tools needed, just adhesive pads. The unit actually talks to you while you're setting it up. One of our customers purchased a second system for his daughter's home and was "looking forward to the joy of installing it for her." Watch our easy installation video to see what he means.
Does easy set-up mean the system is flimsy or less secure? No! Quite the opposite. No wires means there's nothing for burglars to cut.

---

As soon as you sign up, there's no going back: you cannot cancel even if you try.

---

We put our money where our mouth is: you can try us completely risk free, with three amazing guarantees.
SimpliSafe is recommended by
ABC, Fox News, NBC

& more!
"No installation, no contracts, very smart."
"Everything is included, and it's portable so if you change apartments, you can just bring it with you."
"They're cheaper and don't require hardwiring like traditional services do. You'll be alerted by phone, text message, or email if a door or window is opened." see review
"David vs Goliath, SimpliSafe vs ADT: SimpliSafe aims to upstage their larger rivals by giving consumers what they really want. Even without fancy marketing, word is spreading." see review
SimpliSafe is not for you if...
1
You have a HUGE home: If your home is larger than 20,000 square feet (about the size of a football field)—or if it has more than 50 windows on the first floor—you would probably benefit from a system that can handle a huge number of sensors. Our advice would be to go to a traditional contract security company—and keep in mind the things we've warned you about.
2
You run a large commercial property such as a shopping mall—you would probably benefit from a system that has CCTV or security guards, in which case you should probably go to one of the traditional contract security companies—and keep in mind the things we've warned you about.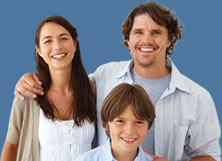 However, if you're one of the 95% of people who don't have a huge home, & don't run a large commercial property, then SimpliSafe is probably the best choice for you. If you're in any doubt, contact one of our security consultants at 1-888-957-4675 for free friendly advice.
Check Out SimpliSafe's 5-Minute Installation Video
SimpliSafe: incredibly easy to set up
This Secret to Easy Installation Will Save You Hundreds—See How!
SimpliSafe's wireless sensors are so easy to install, even your kids could do it! Why spend hundreds when installation is this easy? Do it with the kids and save—in under 30 minutes!

Recent Activity
More Rave Reviews of SimpliSafe Alarms
"The intruder tried to avoid being caught by destroying the SimpliSafe alarm, but the dispatch center was alerted as soon as he entered the apartment. Laurans observed, 'Even if the bad guys do take a baseball bat to it, it's too late.'"
"Wireless Wonders: SimpliSafe is an affordable, but full-featured, wireless security system similar to the expensive, professionally installed ones."
Rating: Strong Recommend (the highest rating): "This is a system anyone could setup in under 30 minutes...If you've got a car alarm, using the SimpliSafe system will come as naturally and easily. All sensor units come prepared with removable adhesive backs (the 3M variety that adheres well, but removes easily)." See review
"Some things can keep you tethered to landline service, such as your home's security system. Not so with SimpliSafe Inc." see review
SimpliSafe was featured in Elle Decor's top punchlist. see review
"There's no minimum contract, it's totally wireless, and it arrives at your doorstep pre-programmed."
"SimpliSafe offers wireless, plug-and-play security for urban dwellers—increasingly being used in the era of disappearing land lines."
"This ingenious security system uses wireless technology..."
"Security Doesn't Get Any Easier. Setup took less than 15 minutes from start to finish and drastically improved my peace of mind."
"SimpliSafe security system is inexpensive, transportable..."
"SimpliSafe is our idea of not getting robbed."
"I really like the SimpliSafe security system for its easy setup, expandability, custom setup options and ability to move with you if you relocate. I think the price for the system is really affordable when you compare it to other security systems on the market. It gets a thumbs up from me."
"SimpliSafe is an affordable, full-featured wireless alarm system you can take with you whenever you move. It's linked to an emergency dispatch center, and there is no minimum contract. The product arrives pre-programmed and setup takes only 15 minutes."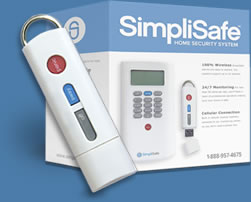 Get your Free Keychain Remote
Click Here to get your ultimate security system and a free keychain remote ( a $25 value)

Shop Now