×
Added to Your Cart
Security Camera (1)
$99
SimpliSafe Cameras require a SimpliSafe Security
System and active alarm monitoring plan.
Meet the New SimpliSafe

Security Camera
(Beta Release)
Keep watch over your home and family with the new security camera from SimpliSafe. The
SimpliSafe camera lets you stream crystal clear 720p HD video from anywhere. It works with
your SimpliSafe system to give you a complete picture of what happens at home. With
Intelligent Event-Based Recording, it captures the moments that really matter.
Watch the video

Live Streaming
Stream live footage from your
camera straight to your smartphone.
Monitoring plan required.
Intelligent Recording
The SimpliSafe camera records
when your system detects activity
at home. Store clips for 30 days
with $4.99/month plan.
Crystal Clear HD
See what happens at home in
crystal clear 720p HD footage
with a super wide 120°
diagonal field of view.
Extreme Privacy Control
With an adjustable privacy
shutter, you have complete
control over when your lens is
open and when it's closed.
Night Vision
See what's happening even
in the dark with super crisp
night vision.
Easy Wifi Setup
Just plug it in, connect to wifi,
and start streaming straight
from your smartphone.
High Definition Everything
To protect your home right you need a crystal clear video image. It's security cameras 101. That's why all video from the SimpliSafe Camera is captured in 720p HD. That means live streaming. Saved security clips. Even night vision. And with the 120° diagonal field of view, see the full picture of what's going on at home.

HD
picture

Night
Vision Super Wide
Field of View
Streaming included with subscription to any SimpliSafe alarm monitoring plan
Criminals. Captured.
Burglary happens in a flash. Working closely with your SimpliSafe security system, the camera begins recording the instant a forced entry is detected. You'll be notified the minute it happens. With a 24/7 connection to authorities and alarm verification, it's your home's safety, always on view. Keep your eyes on home today.
Requires subscription to $4.99/month video storage plan
Meet the Camera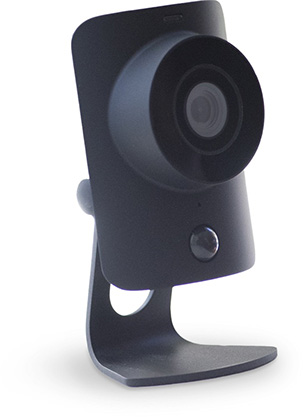 120° Diagonal
Field of View
We Take Privacy Seriously
The Privacy Shutter gives you the power to protect your privacy.
In for the night? Block the lens. It's your privacy guaranteed.

Ready to record
when you want

Privacy when
you don't
Set It Up in Just Minutes
It's easy to set up the SimpliSafe camera in just three steps. Just plug it in, open the SimpliSafe app and tap the Install Camera button. It takes only a few minutes to install.
Meet the SimpliSafe Security Camera
This is the beta release of the SimpliSafe security camera. That means that it has most features, but there are still more to come. As new features become available, your camera will automatically update to receive them. You don't have to do a thing. Here's what to expect.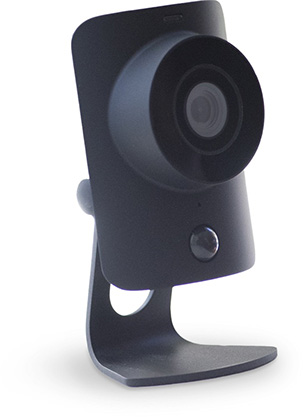 Current Features
Live HD Video Streaming
Intelligent Recording
Download clips
Multi-Cam View
Night Vision
Privacy Protection
iOS & Android App
Automatic "over the air"
updates for new features
Upcoming Features
Monitoring Center Video Verification
Record on demand
Built-in PIR motion detection
2 Way Audio
A lot more