return to catalog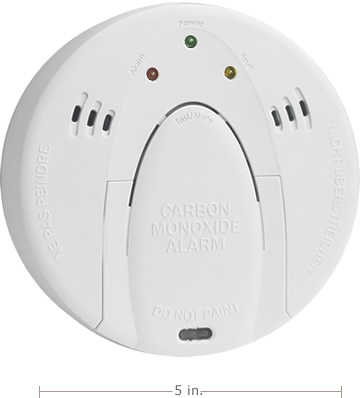 Our competitor's model sells for $89.99. Ours is $49.99. How do we sell the highest quality sensors at half the price? No middlemen.
Carbon Monoxide Detector
(sniffs out deadly gas leaks)
Carbon Monoxide is a gas that you cannot see, smell or taste. Deaths dues to CO poisoning most often occur at night, when everyone is sleeping. SimpliSafe's CO detector uses electrochemical sensing technology for highly accurate and early detection of this invisible but deadly gas.
Dangerous levels of CO will trigger both the sensor's internal audible alarm and the siren in your SimpliSafe security system.
Our alarm monitoring plans give you the option to receive:
A call to alert you and emergency responders sent to your home to ensure you and your family are safe.

SMS & Email notifications automatically sent to your phone and to the phones of loved ones.
Price: $49.99
In stock: ships within 24 hours, Mon. - Fri
*Only compatible with SimpliSafe2
For residential use only