Shop

Clean, Modern Design
The sleekest, slickest security system you've ever seen.

Photos courtesy of Apartment Therapy Test Lab Review
An Innovative Design
Unlike many traditional security systems that are big and bulky, SimpliSafe has a svelte and stylish design. Safety never looked this good.
SimpliSafe Fits Your Space
The SimpliSafe system is designed to fit seamlessly into your home environment. Each component has a clean, modern design and a small footprint.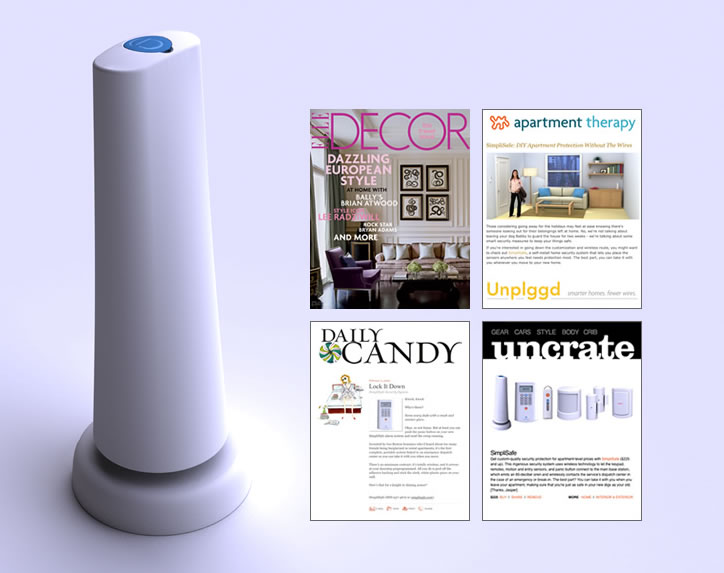 Don't just take our word for it, SimpliSafe gets a thumbs-up from design-conscious pro's everywhere: