Terms & Conditions
SimpliSafe offer valid only for Rapid Rewards® Members who purchase a new SimpliSafe system that includes at least one (1) Base Station, one (1) Keypad and at least two (2) additional sensors through this online campaign and provide valid Rapid Rewards Member information. Not valid with any other offers. To qualify, Rapid Rewards Members must enter their valid Rapid Rewards information into the required form. Rapid Rewards Members will not be eligible to earn points if they return their SimpliSafe system within the first 60 days after purchase. After qualifying, please allow up to 14 weeks for points to post to your Rapid Rewards account. If you did not input your Rapid Rewards information upon ordering and would like to receive the Rapid Reward bonus points, please email PartnerOffers@SimpliSafe.com with your SimpliSafe order number and Rapid Rewards number. SimpliSafe Terms of Sale and all other applicable SimpliSafe Terms and Conditions apply. This offer is subject to change or cancellation at any time. Rapid Rewards bonus points will not count towards A-List, A-List Preferred, or Companion Pass qualification. All Rapid Rewards rules and regulations apply and can be found at Southwest.com/rrterms. Southwest Airlines® is not responsible for provision of or failure to provide the benefits described in this offer. Offer valid 10/1 through 12/31
find the right system
How many first floor windows & doors are you protecting?
How many motion sensors do you need? Place in key areas an intruder would have to pass through.
What can we help you with?
Deterring break-ins
Preventing fires
Freezing/burst pipes
Water damage/leaks
Package theft
Medical dispatch
Indoor video footage
We've put together a package for you. Enter your email to see your recommended package.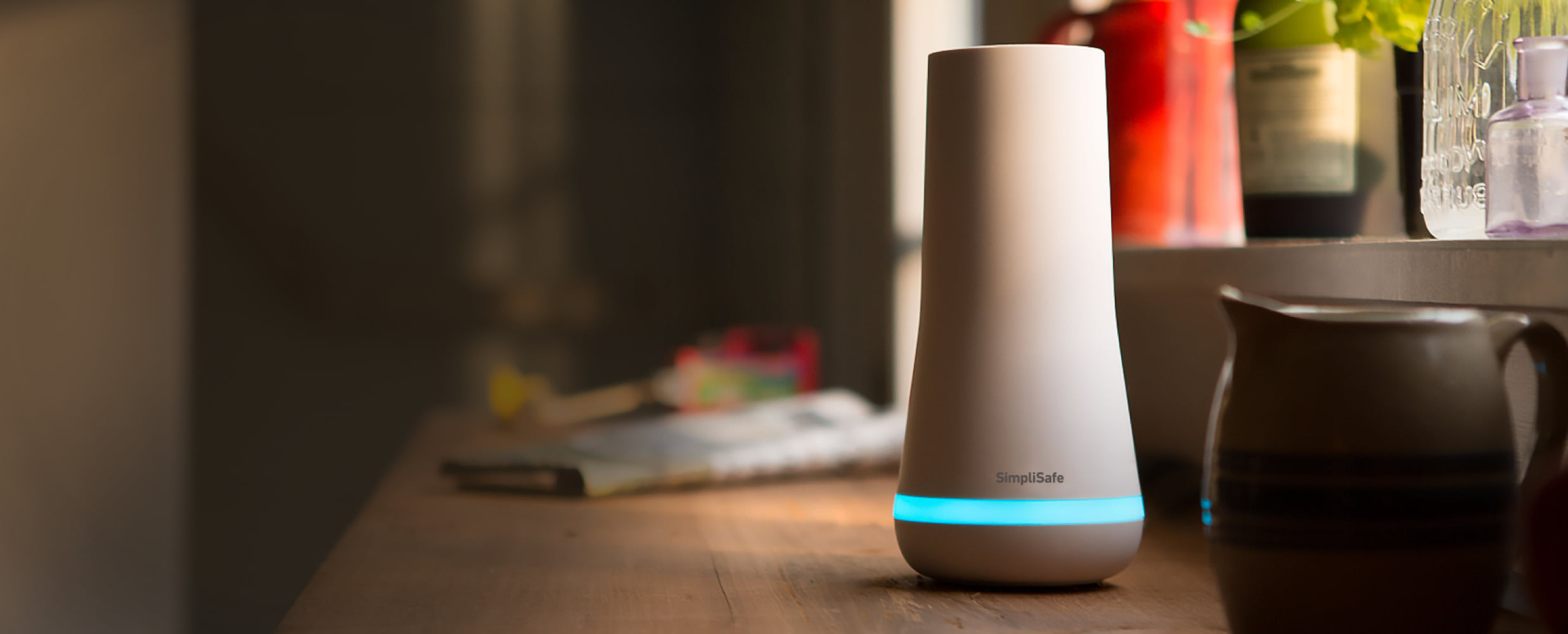 Try it. Test it.
Love it or Return it.
Your system arrives ready to work. No drilling or tools needed.
Want a hand? We'll help put you in touch with a certified pro to do
the work for you.
Try SimpliSafe in your home for 60 days. If you aren't 100%
satisfied, return it for a full refund (we'll even pay return shipping).
40% OFF
Show All
Packages
Cameras
Custom Build
SimpliSafe Original
Refurbished
Build My System
Create your own custom home security in
minutes with our easy Build My System tool.
Start with our two core components, then add
sensors a la carte to meet your home's needs.
no contracts
24/7 alarm monitoring
no phoneline needed
build my system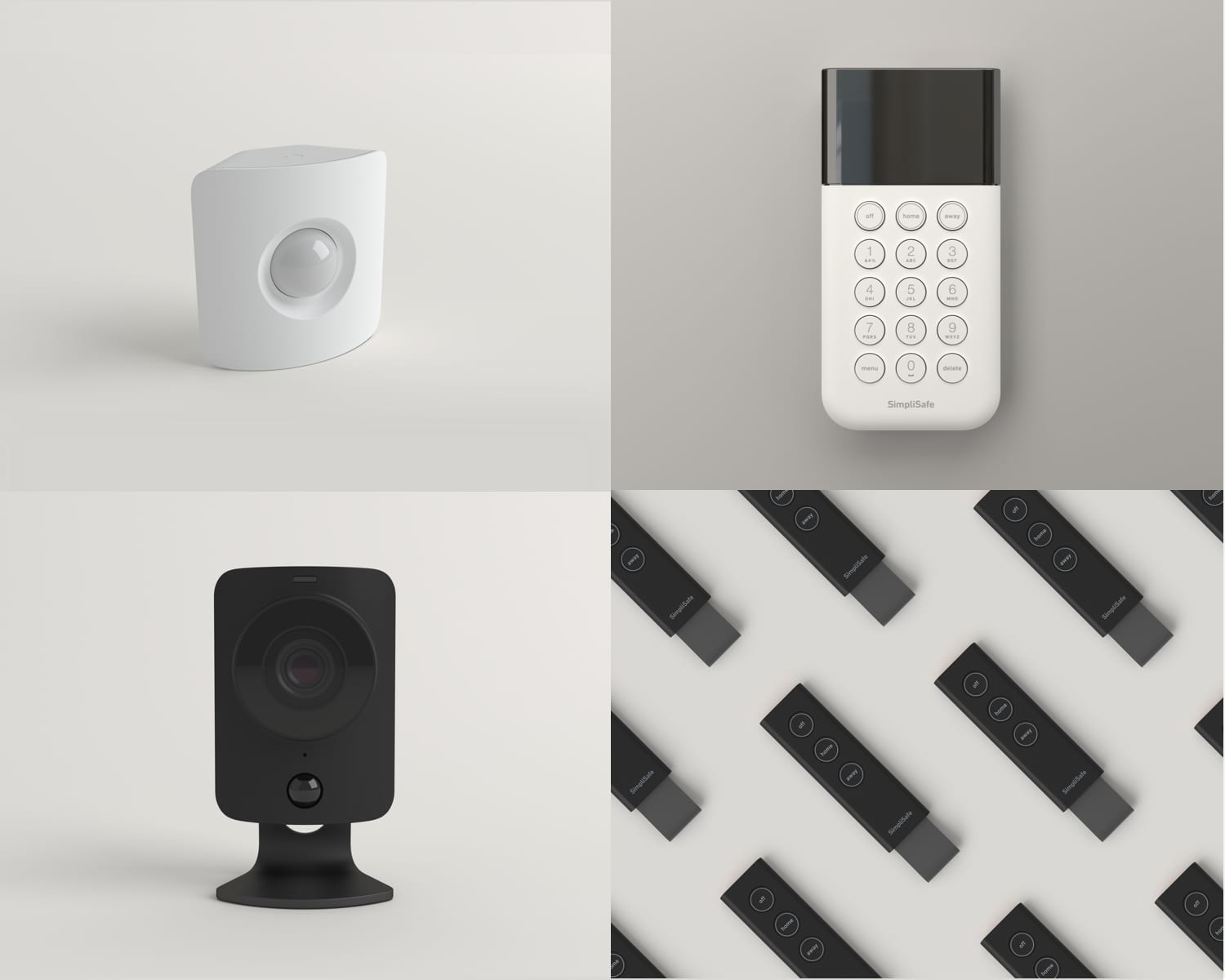 The Haven
Water damage and fires are some of the
most frequent and expensive home
insurance claims. The Haven has
everything you need to stop them.
no contracts
24/7 alarm monitoring
no phoneline needed
see details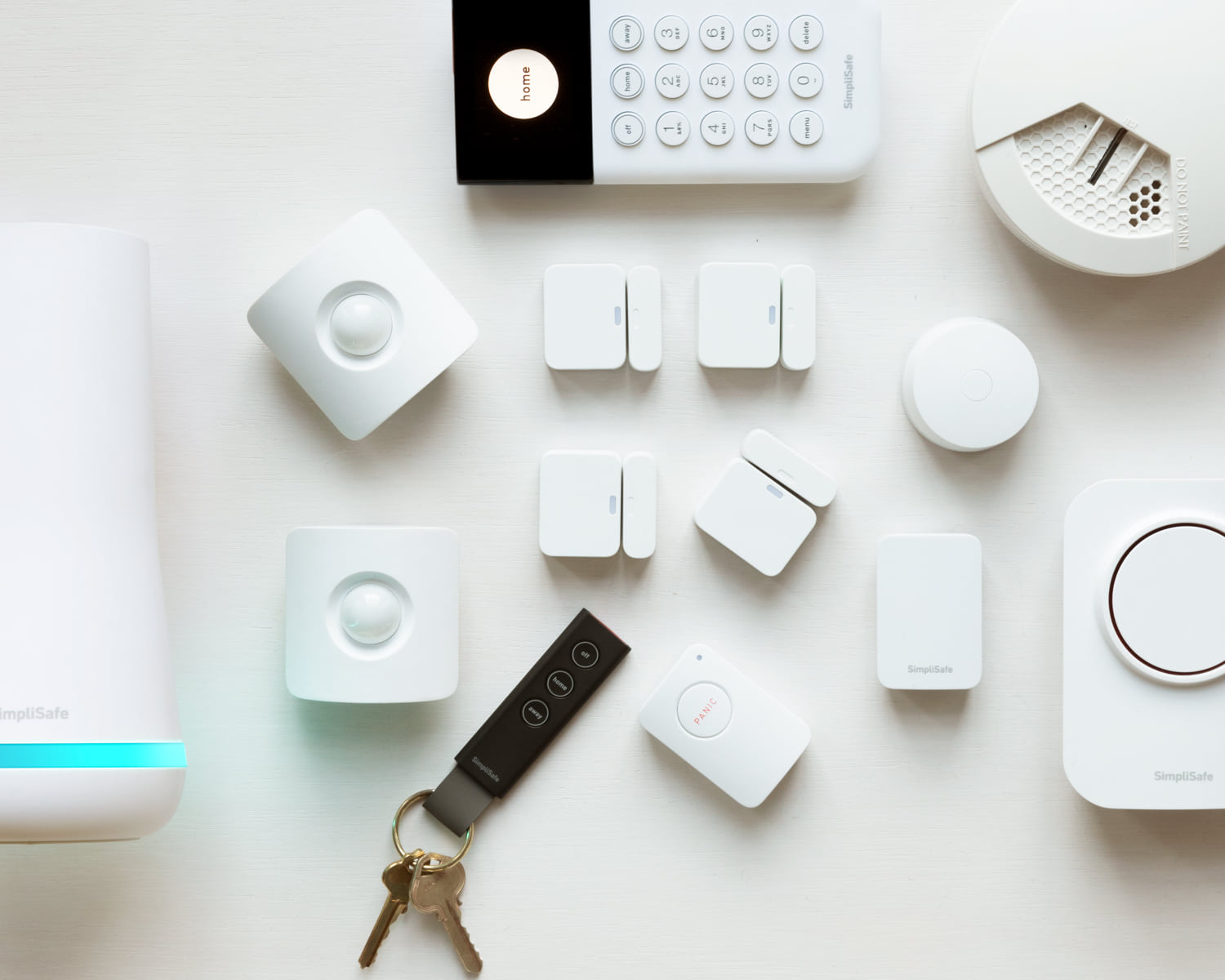 14 PIECES
The Knox
For large homes, look no further. This kit's
got twice the entry and motion protection of
the Hearth. It's a great fit for homes with
four or more bedrooms.
no contracts
24/7 alarm monitoring
no phoneline needed
see details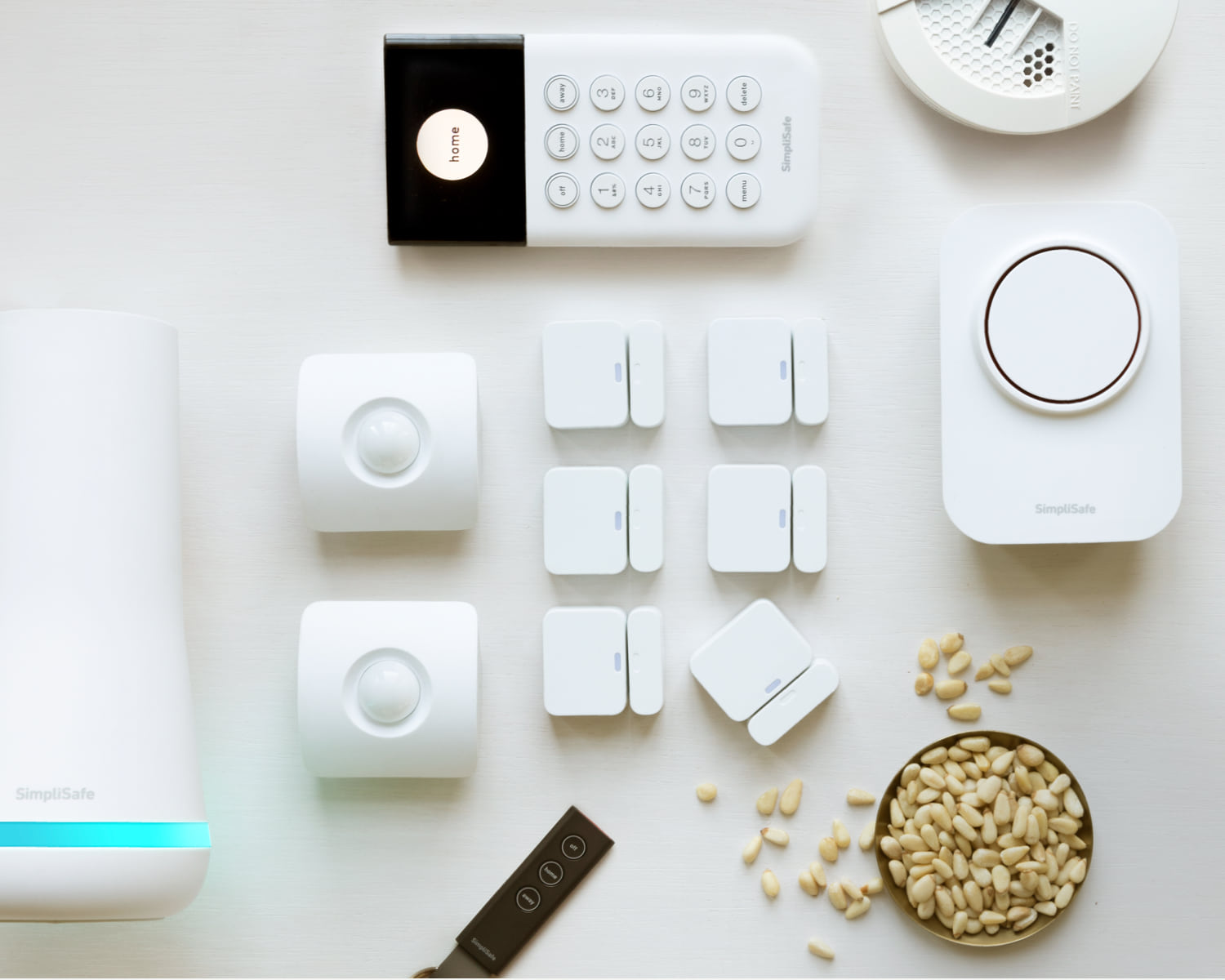 13 pieces
The Hearth
All the protection of the Essentials, plus
smoke detection. Not to mention a 105dB
extra siren. It's about as loud as front row
at Zeppelin in '72. Intruders, start running.
no contracts
24/7 alarm monitoring
no phoneline needed
see details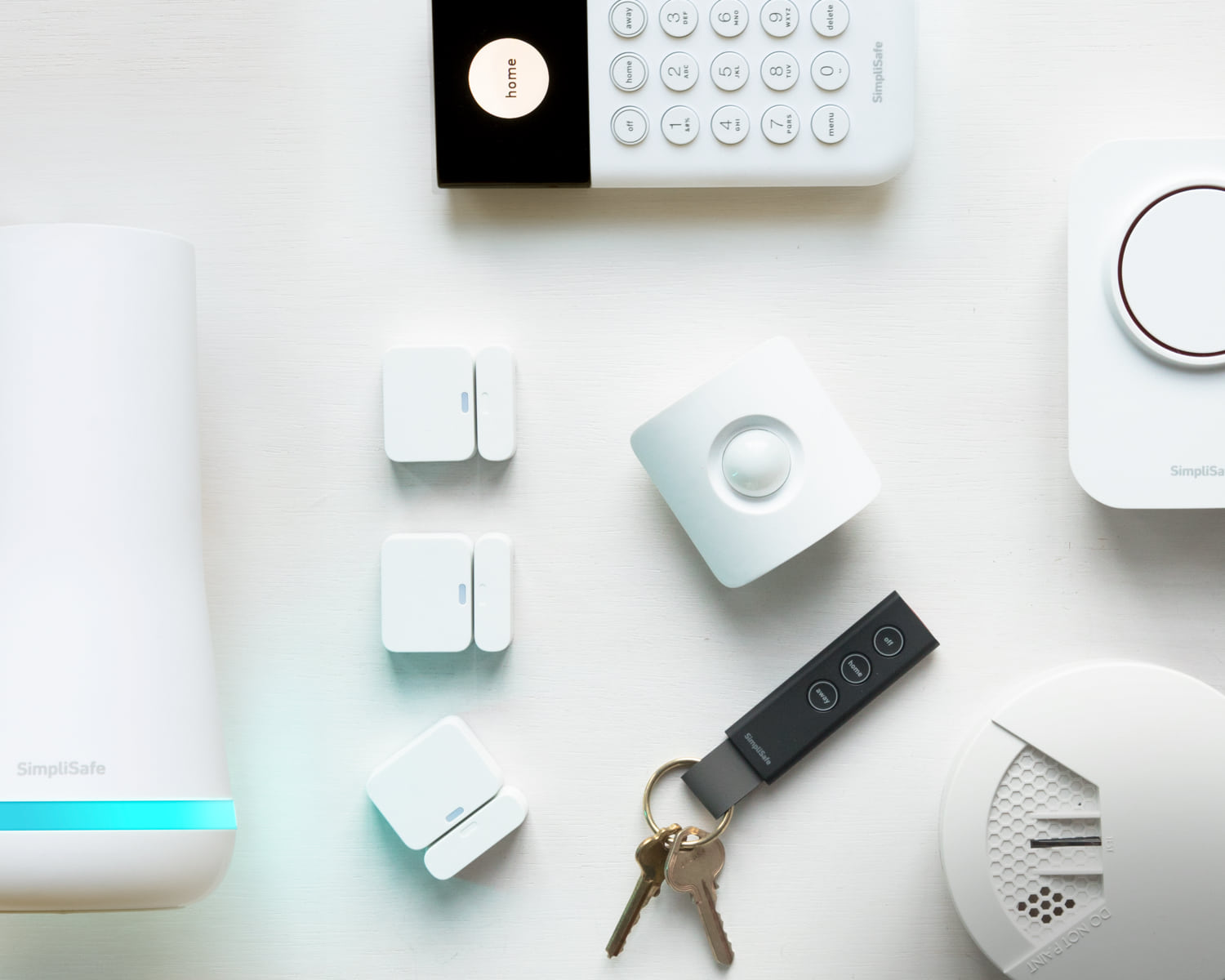 9 pieces
The Essentials
Our most popular system. For good reason.
It's got a motion sensor to catch anyone
walking through a main passage, plus entry
sensors to cover all your main entry points.
no contracts
24/7 alarm monitoring
no phoneline needed
see details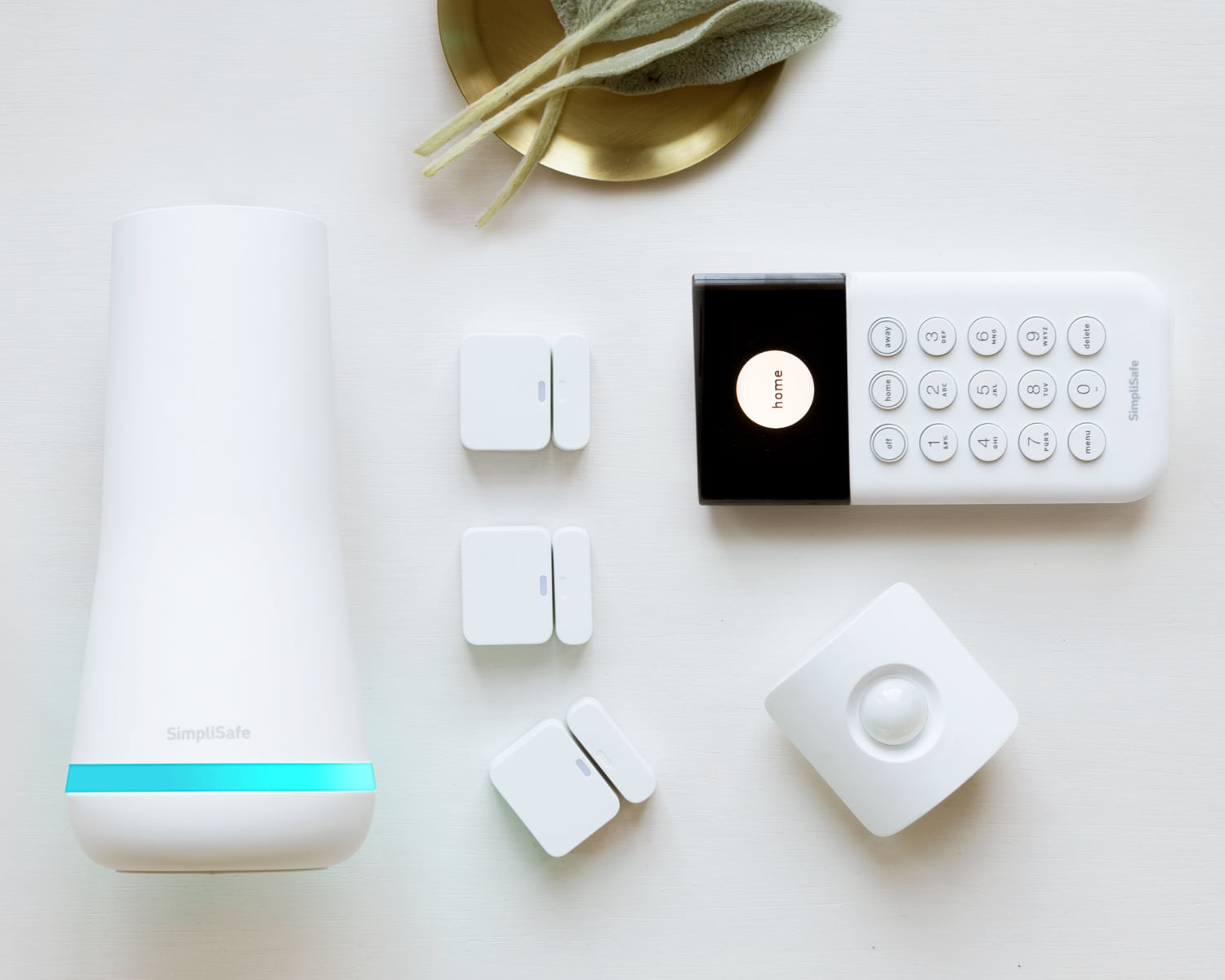 6 pieces
The Foundation
We designed this kit for small homes and
apartments. It's got an entry sensor to
cover your main door, plus a motion
sensor for an extra layer of protection.
no contracts
24/7 alarm monitoring
no phoneline needed
see details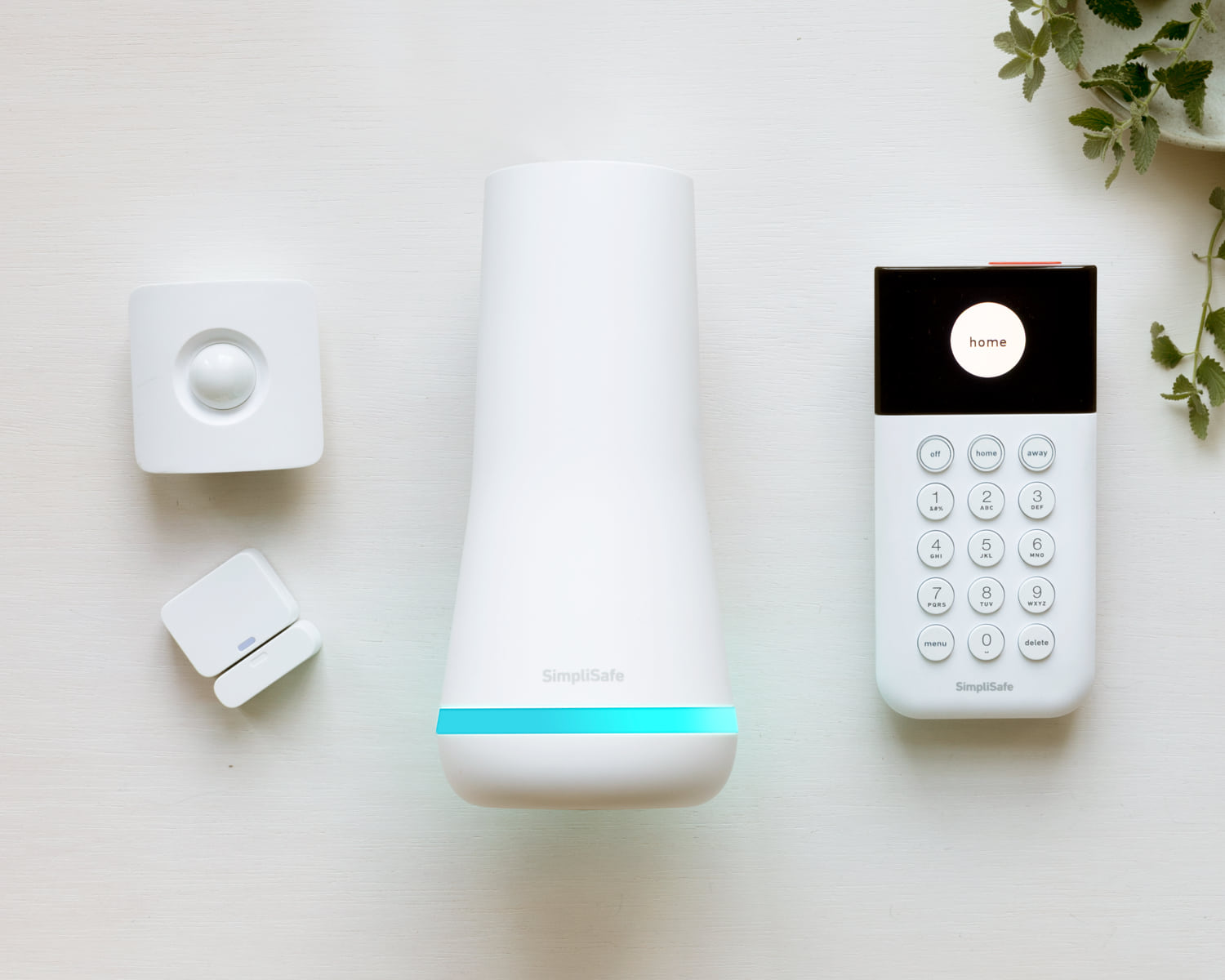 4 pieces
Smart Lock
The majority of break-ins happen through
an unlocked door or window. SimpliSafe's
Smart Lock automatically locks your door
even if you forget.
grant access remotely
sync seamlessly with your system
keep your current lock and key
$
99
see details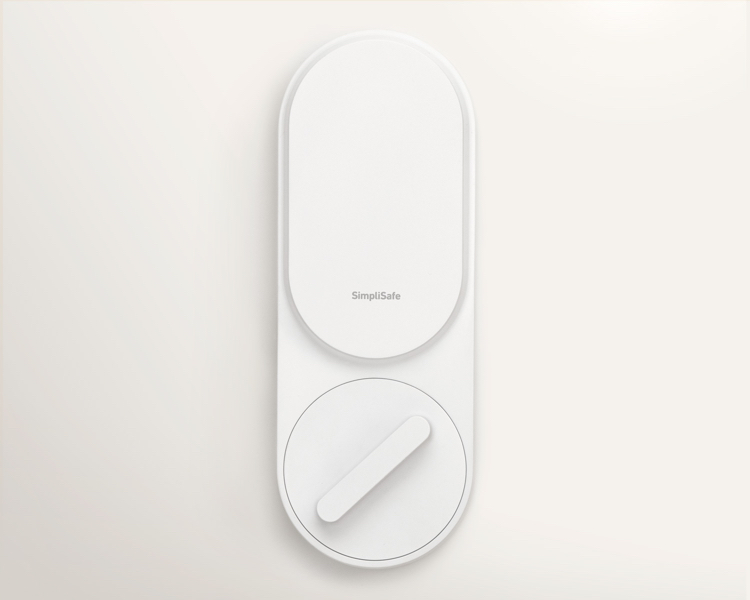 Video Doorbell Pro
Package? Delivered. Dog? Walked. Front
yard? All clear. Bad guys? Not here. Watch
over it all without leaving your seat with the
SimpliSafe Video Doorbell Pro.
see who's out front
motion alerts
two-way audio
$
169
see details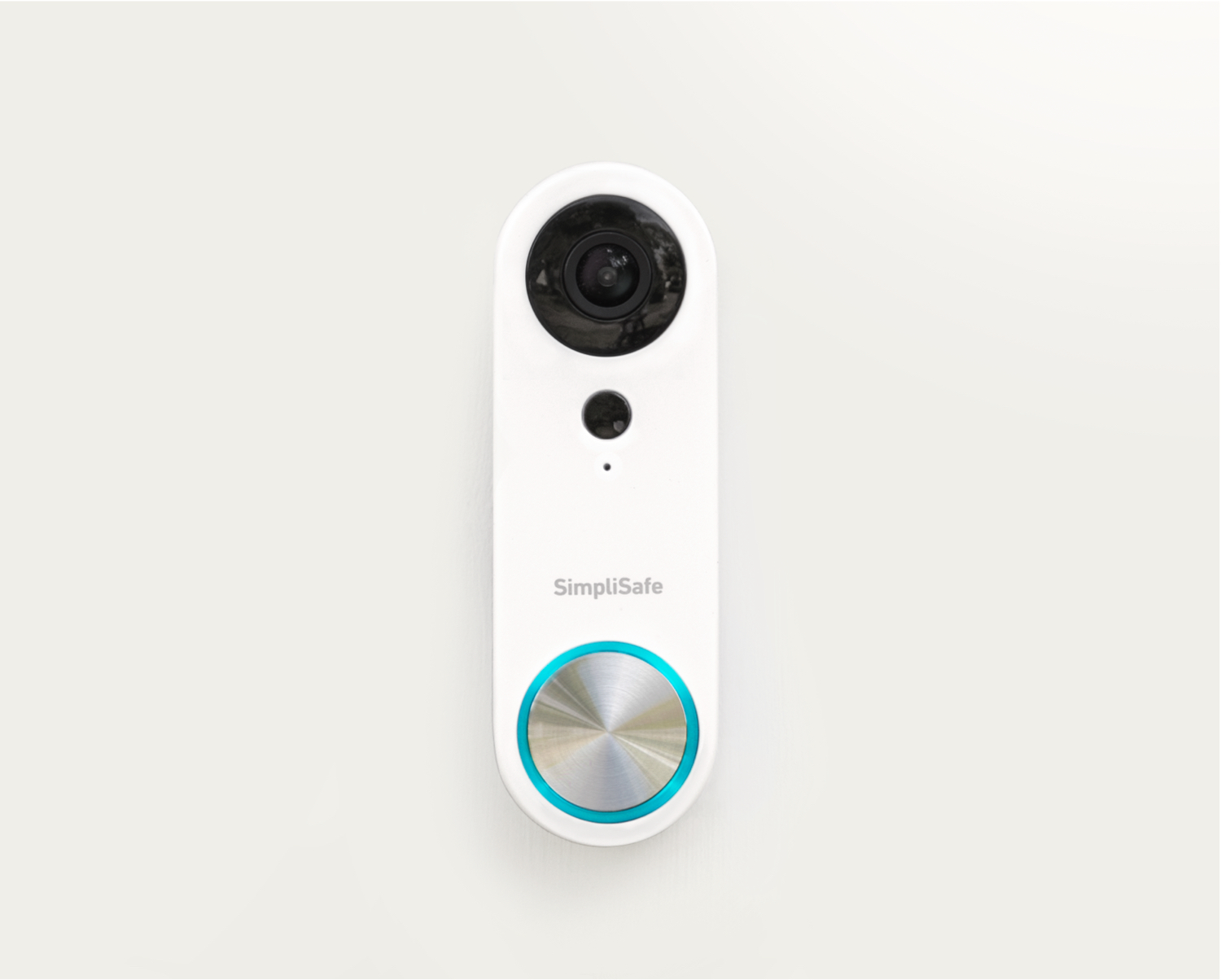 SimpliCam
Keep watch over your home and family with
SimpliCam. This indoor camera lets you stream
crystal clear HD video from anywhere and alerts
you when it detects trouble at home.
watch free anytime
motion alerts
works solo or with system
$
99
see details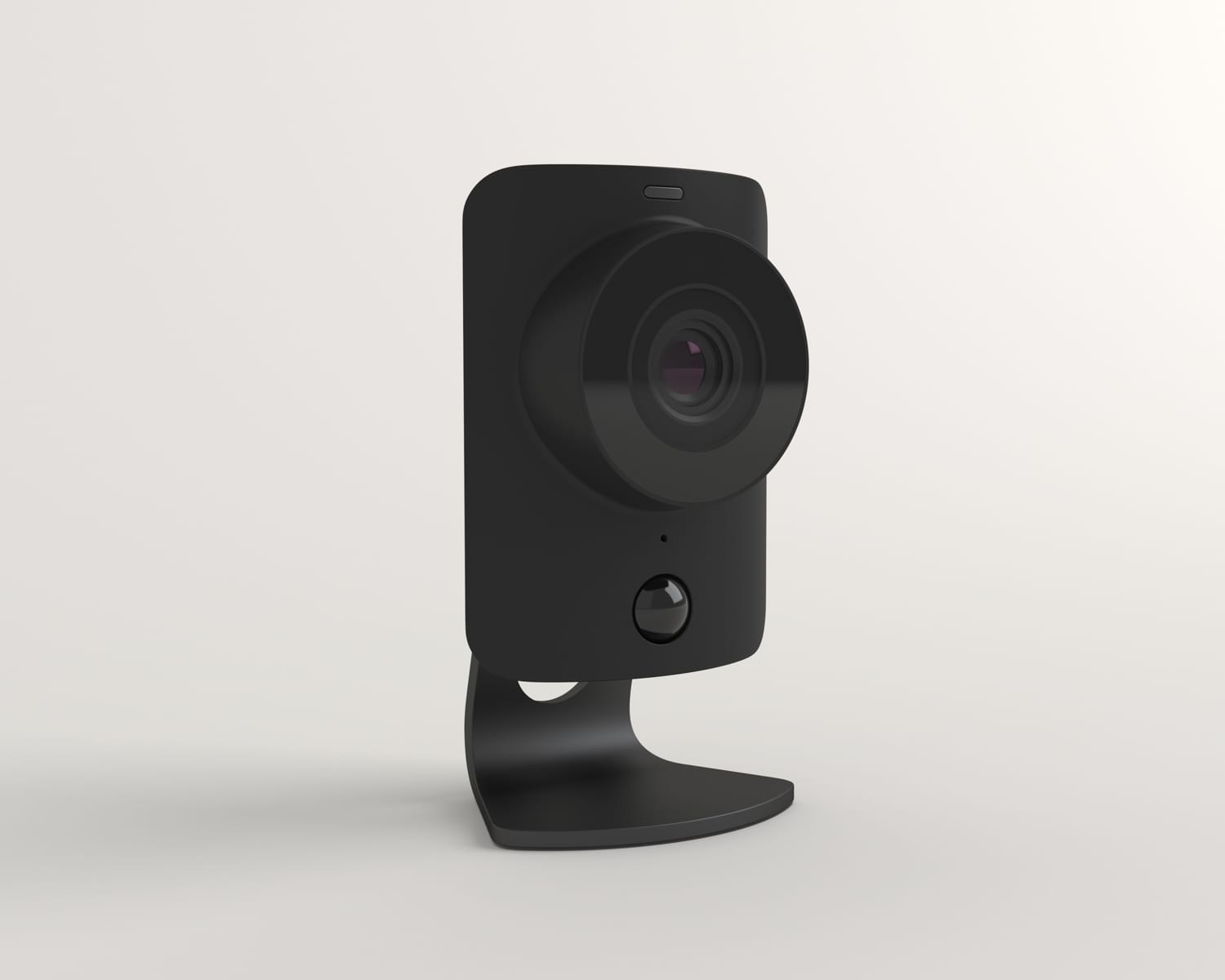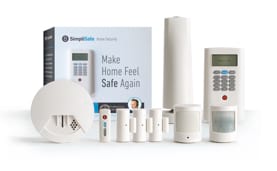 SimpliSafe
Original
Our original award-winning system. It's solid, no-frills, home
security that does its job and does it well.
Save up to $220
see original systems
Refurbished Systems
Save 40%. We test and certify all SimpliSafe refurbished
products. Protected by our standard warranty. May show wear.
see details

Need Extra Sensors?
Add them here.
add sensors
TERMS AND CONDITIONS
SimpliSafe offer valid only for those who purchase a new SimpliSafe system that includes at least one (1) Base Station, one (1) Keypad and one (1) Additional Sensor. Not valid with any other offers. Offer not valid on SimpliSafe Original system or Refurbished systems. SimpliSafe Terms of Sale and all other applicable SimpliSafe Terms and Conditions apply.
AARP member benefits are provided by third parties, not by AARP or its affiliates. Providers pay a royalty fee to AARP for the use of its intellectual property. These fees are used for the general purposes of AARP. Some provider offers are subject to change and may have restrictions. Please contact the provider directly for details.