Shop

Panic Alarm Protection
Wireless Panic Button provides help at your fingertips whenever you need it.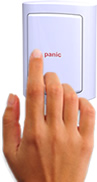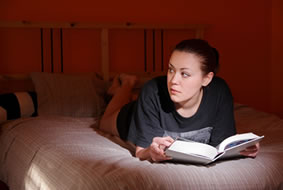 Trigger an immediate alarm in an emergency
Place your Panic Button in your bedroom, so you can alert us if an intruder enters your home at night. Simply press the button for two seconds and our Emergency Monitoring Staff will ensure the police know that you are in danger.
Customer review: Sandra, Minneapolis MN

"My daughter was just broken into and I said, alright lets get you set up with an alarm. Thank god, she was volunteering at the clinic with us, when it happened. I noticed on the site that the system came with a Panic Button. And let me tell you, I am sure she'll keep that Panic Button right next to her. This features gives us both a lot of peace of mind. Oh, it's just great because now when she moves to a new apartment, she can take it with her."