Shop

Portable Security System
Home security system that moves with you - bring it to your next home and expand it as your needs grow.
You own it. Take it with you when you move.
SimpliSafe has no wires and can travel with you if you move to a new apartment or house. Each component will adapt to your new home quickly and easily. Moving to a larger place? No problem. We can send you additional sensors that easily program into your system.
Simple re-installation
Re-installing your SimpliSafe security system is just a peel-and-stick away. We include extra adhesive tape in every box, making it easy for you to move sensors to a new location. 3M's genius Command Strips are very strong, yet pull off cleanly to prevent any damage to your walls.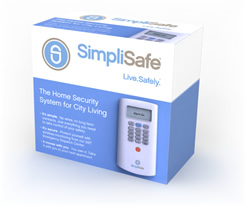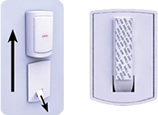 3M Command Strip Tape makes it easy to move a sensor
Pro review: Julie Strietelmeier, Editor in Chief, The Gadgeteer

"I really like the SimpliSafe security system for its easy setup, expandability, custom setup options and ability to move with you if you relocate. I think the price for the system is really affordable when you compare it to other security systems on the market. It gets a thumbs up from me."