return to shop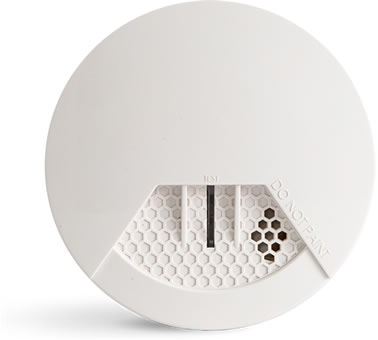 Smoke Detector
(firefighters straight to your door)
When a fire is quickening in your home every second counts. SimpliSafe Smoke
detectors are built with photoelectric sensors for increased safety over Ionization
sensors. Photoelectric smoke detectors respond faster (typically 30 minutes or
more) to fire in its early, smouldering stage before it breaks into flame, giving you
and your family more time to get up and out of your home. Photoelectric sensors
are also less likely to trigger annoying false alarms.
Never worry about sleeping through a fire alarm. This monitored smoke detector
will sound its own internal siren as well as trigger a full-blown security system
alarm.
In addition alarm monitoring plans give you the options to receive:
A call to alert you and firefighters sent to your home to ensure you and
your family are safe.
SMS & Email Notifications automatically sent to your phone and to the
phones of loved ones.
Our competitor's model sells for $79.00. Ours is $29.99. How do we sell the highest
quality sensors at half the price? No middlemen.
In stock: ships within 24 hours, M-F
*Only compatible with SimpliSafe2
Dimensions: 5 in x 5 in