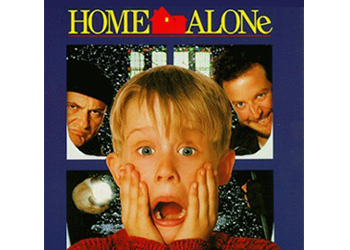 There's nothing like moving into your own place for the first time and feeling that first sense of independence. For many people this can be an exciting time, but for others it can be a frightening and overwhelming experience. Here are some of the most essential tips to keep in mind while living alone provided by SimpliSafe Home Security.
Thou Shalt Know Thy Neighbor – Getting to know the people living around you can mean having an extra set of eyes looking out for you and your home. If you're moving into a new place, make it a point to introduce yourself to your neighbors. Not only will you know the people living in your neighborhood, but you will also have people looking out for your safety and security.
Lock it up – Even if you're living in Pleasantville, you should always lock your door, especially if you're living alone. Make a regular habit of locking entrances to your home every time you come inside. This way, you won't be easily distracted and forget to lock up your doors before going to sleep. This tip also goes for the locks on your windows! Be sure to lock up your windows whenever they are closed.
Curtain Call – One of the benefits of living alone is being able to do whatever you want in the privacy of your home. But here's the catch, if you don't have or use your curtains, the whole world can see you. Not only do curtains prevent people from seeing you in those old sweats, but it also conceals your expensive flat-screen TV. If burglars aren't able to see things, they won't be so tempted to break in.
Light Show – A friend of mine had an issue with someone creeping outside her bedroom window at night, which is incredibly disturbing. So instead of waiting for the prowler to return, she installed outside motion-activated lights. It's really a simple and effective solution. If someone comes within range of the home, the lights shine brightly leaving the prowler exposed.
Your Home's "Social" Security – Everyone loves to check in on their Facebook and Twitter, but doing so in a wild style may let a few too many people know about your location. Announcing that you will be out of town for an extended period of time is never a good idea. Also, tweeting "ugh...home, alone, bored...again" is just unsafe. Furthermore, be sure to avoid posting photos of expensive items in your home, as well as any photos revealing your address or landmarks near your home.
Install A Burglar Alarm – If you're living alone, installing a home security system is a no brainer. Many of the home security systems out there do not accommodate apartment dwellers who live alone, but SimpliSafe offers a wireless customizable DIY solution at extremely affordable rates that any person living alone can afford.
Living alone can be an exciting time for anyone, just be sure to keep your safety the number one priority. Following these tips will keep you living safely and comfortable, while keeping your home security intact.