Guest Blogger: Hoyt Morgan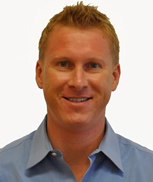 For most of us the idea of home ownership conjures thoughts of pride, romance and the patriotic American dream—it's exciting. Taking look under the hood into the actual process of buying a house, however, reveals a labyrinth of headaches, confusing local and state regulations, paperwork (oh goodness the paperwork) and a big price tag. The process causes anxiety in us all, but it can be particularly daunting for the first time homebuyer whose head may begin to bobble with all the information and complexity. But don't despair!
There is help available. Everyone considering a home should make sure to study up on "home buying 101" on the government's HUD site. In addition, we've put together 6 Secrets that you will not find there, or maybe anywhere else, to help you protect yourself, save money and enure you are making the correct decision.
Before we get started with our list, it is important to know that there is no substitute for a great real estate agent to help you through this process. This may seem self-serving from the president of a national real estate brokerage, and it may be so, but it's also true. Find someone you trust, who understands your needs and who knows the ins and outs of your city and real estate in your city. Now onto to revealing our insider secrets:
Return to dig under the surface—When you get serious about a specific house or condo, go back for another look. Check under and behind furniture, rugs and artwork for damages or irregularities. The previous owner might have arranged things to cover these up – not necessarily to trick you but to avoid having to look at them while they lived there.
Beware of undocumented home improvements—Many previous owners have made home improvements. Make sure you know all work done and that is up to code, and then make sure you get all permits for the work. You don't want to find yourself liable for paying to bring past improvements into compliance or for paying to get permits for undocumented work.
Travel with a Tape Measure—Measure the rooms of any home you are considering, and then the furniture you own or are buying. Sketch up a rough interior design to help ensure your favorite couch will actually fit in the living room and the armoire will fit up the spiral staircase. You would be surprised how often a favorite possession doesn't actually fit into a new home. It's no fun tempering the excitement of moving in with the sadness of giving up an heirloom (or your battered but treasured recliner).
Never skip the inspection—Inspections are often required if you obtain a mortgage, but even if you pay cash we highly recommend getting a home inspection. It may be the smartest $300 (approximate) you spend on your new home. Make sure you have a good inspector (your agent can help here) and also make sure that both you and your agent attend the inspection. This is your chance to identify everything that isn't in working order. Ask the seller to pay for the repair of all the inspection issues. Most sellers who have come this far will not want to risk the sale and will agree to cover the costs.
Get the seller to pay for appliance insurance—Make sure that your real estate agent includes appliance insurance that is paid for by seller in your contract. This will cover you for 3-5 years if your washer, dryer, dishwasher, etc. break down. It's almost impossible to know the condition of these appliances if they aren't brand new and under original warranty.
Ensure all the alarms and indicators are up to code—Requirements here will vary by state and town. I'm talking about smoke alarms, carbon dioxide detectors, etc. It's also a good idea to look into a burglar alarm system. Not only will all of these fancy little devices keep you safer – they will often reduce the cost of your home insurance.
Good luck and happy home buying!
Hoyt David Morgan is the President of CondoDomain.com, a web-based real estate broker that is hyper-focused on city markets and fanatical about its premium service. Hoyt can be reached at hoyt@condodomain.com.