Hear those bells ringing off in the distance? That's the sound of fall approaching! Your kids are about to be back in the classroom—but just because they're out of your hair doesn't mean they don't need your help staying out of trouble. Last year's back-to-school post was such a hit that we've come up with some more age-specific tips to help make the transition as safe as possible, whether your kids are toddling onto the bus or screeching out of the driveway.
Elementary School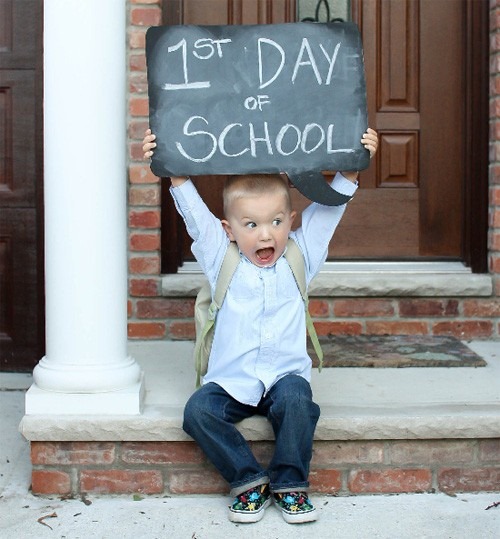 Huge steps like a new classroom (or starting school entirely!) are exciting, but they can be nerve-wracking too — for you AND your young child. Reduce everyone's first-day jitters by finding out a few key details about where your little one is spending her days:
Take a minute early on to introduce yourself to her teacher, as well as any classroom aids or parent volunteers. This is also a great time to let supervising adults know about your child's chocolate allergy or debilitating fear of stuffed lions.

If you can, sign up to be a Party Parent or Guest Reader yourself — even a few hours supervising fingerpainting will give you a great feel for her daily environment.

Familiarize yourself with the school safety procedures — what's the protocol for visitors? What's the fire escape plan? What number should you call in an emergency?

Above all, make sure the star of the show is ready for her big day (and every day after that). Go over safety procedures and make sure she knows how to contact you (or another trusted adult) if she needs you. If she feels calm and happy, you will, too!
Middle School/Junior High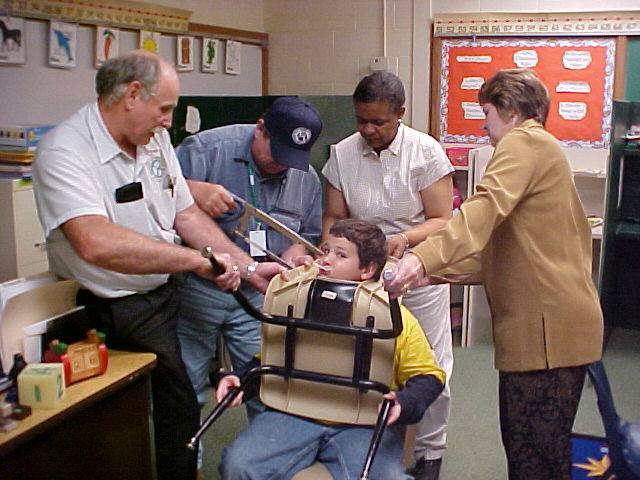 We all remember early adolescence, and the rapid changes it brought, both physical (facial hair! sudden clumsiness!) and mental (rebelliousness! sensitivity! a love of hair metal!). Preteens are on the cusp of maturity, but still don't fully understand that their actions have long-term consequences. At this age, safety means starting to loosen the reins, while still making sure your kids feel protected, supported, and loved. Here are some great ways to balance freedom and security:
Used to taking your kids to school every morning? As Junior gets older, he might be ready to start flying solo. According to child psychologist Eileen Kennedy-Moore, most kids can walk to school on their own starting at age 10—but you'll know when yours is ready because he will show you he's responsible by following safety rules when you're together. If your child is ready to walk to school, map out the safest and most direct route, and practice once or twice. If at all possible, find him a walking buddy!

No matter how he gets home from school (or choir rehearsal, or lacrosse practice), you'll want to make sure he's coming back to a safe house. If you work late (and 33% of American children are at home alone for at least part of the week!) keep tabs on him from the office with a monitored security system.

Some systems, such as SimpliSafe, can easily be set up to let you know as soon as he makes it home — and if he sneaks into the candy drawer or TV room, Secret Alerts will clue you in.

A home security system is no replacement for street smarts. Make sure your kids know how important it is to never tell people they're alone in the house, or answer the door for strangers.
High School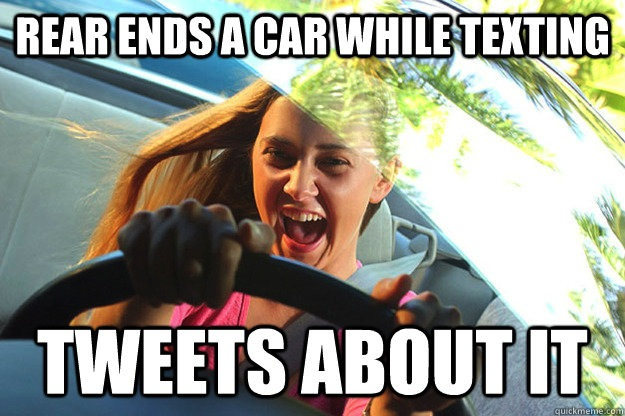 Late adolescence is a stressful AND fun time for teens and parents — you get to watch your child take control of her life (and your car), but sometimes it seems like her hormones are driving the whole show straight to crazytown. At this age, kids need space and freedom, but they need guidance, too. As your teen's world expands, make sure she has the tools she needs to navigate it:
According to a 2001 study by the National School Safety Center, 60% of high school boys surveyed said they could get a gun if they wanted to, and 69% said they knew where and how to obtain drugs. It can be hard to bring up such fraught topics with your teens, especially when many can be set off by simple things like breakfast cereal choices or World of Warcraft. But according to the American Academy of Pediatrics, only 25% of teens felt they got enough guidance on these topics from their parents. Check out their great tips on making sure the right messages get through to your kids.

A driver's license is like a ticket to a new world with its own opportunities and risks. The State Farm Teen Driver Safety website is a great way to learn about the biggest risks for beginning drivers, and how to reduce them (did you know that 40% of teen crashes are caused by improper scanning techniques? A spin around this driving simulator could help your teen hone hers). And Turn Key Office has put together a great list of phone apps that will stop your teen from texting while driving, whether her boyfriend REALLY NEEDS to hear from her or not.

The internet is yet another universe open to your kids — in fact, it might seem like they live there full-time. Digital natives may know their way around the net, but this report from McAfee shows that teens can be just as fast and loose with their personal info as they are with their allowance, putting them at risk for social stalking, identity theft, and even burglary. Take a minute to emphasize the importance of online privacy with your kids — this digital security quiz is a great way to start.

Teens are old enough to take an active role in home security. Teach them how important it is to lock the doors and set the alarm whenever they leave the house.
How old are your kids? Got any advice for parents getting ready to welcome theirs into the next life stage? Share in the comments!