The end of summer has many thinking about fitting in a little more time outdoors. Maybe you're a leisure cyclist going for a cruise on the weekends, or you could be swapping out the metrocard for a couple of wheels. Either way, before you hop on that bike, take a moment to make sure you're in for a safe ride.
Biking is awesome. It's fun, relaxing, and a great way to get some exercise. But everyone knows it can be extremely dangerous too, especially biking near traffic. With warm weather right around the corner, here's a refresher on everything you need to do to make your next bike ride a safe bike ride.
Dangers Cyclists Face:
Even though bike-related fatalities have gone down over the last few years, cyclists still face big risks on the road. There are more than 700 deaths per year caused by bicycle accidents, about 30% of these are caused by cars. And countless more cyclists are seriously hurt, with the most common injury being head trauma.
But does that mean you should steer clear of biking? Of course not! There's a lot you can do as a cyclist to minimize risk. We've outlined some important steps you can take below. For one, it's important to learn the rules of the road. It's also important to make sure you're always visible.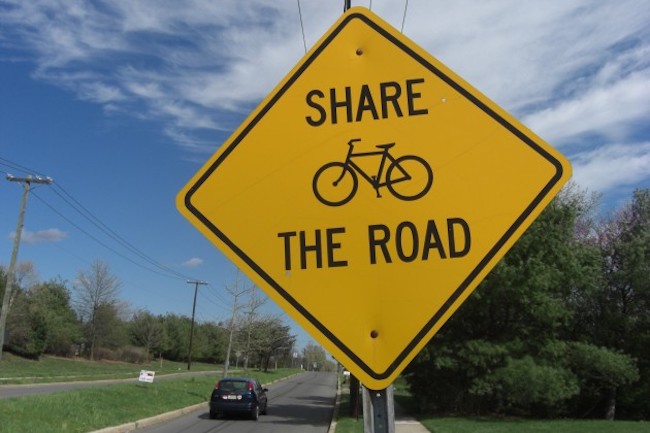 Learn The Rules of The Road:
The first thing you can do to keep yourself safe is learn the rules of the road. Typically, cyclists are treated as cars. This means you have to stop at stop signs, yield to pedestrians, and bike in the direction of traffic. Ideally, you'll have a bike lane, but that's not always the case. It's also important for you to be able to communicate with cars. This means learning hand signals for turning left and right.
Stay Visible:
It's also essential to wear the proper safety gear. This doesn't mean just a helmet. You always want to have lights and proper reflective gear for biking after sunset. Consider getting a reflective jacket or vest if you bike in the dark often. It's also a good idea to get a horn as opposed to a bell. This will attract more attention for close-call situations.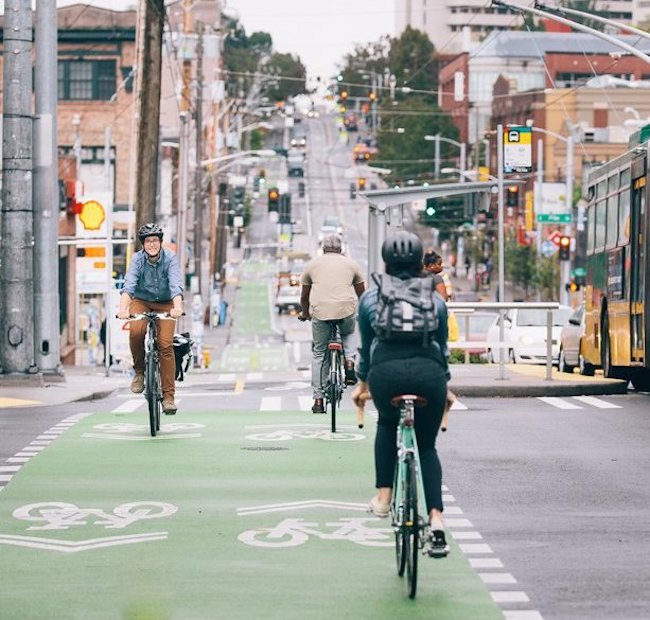 A Few More Best Practices:
Finally, here are some best practices for you to consider. Not all drivers are comfortable with cyclists. In fact, most drivers don't know whether or not cyclists should have the right of way. It's best to assume that the driver next to you doesn't know how to act, so be on the defensive. Stay out of blind spots, and don't swerve suddenly. Even if you have the right of way, you're no match for a car.
Keep your mind clear. You don't want to be worrying about where to go in addition to everything else. Keep your phone away too. You don't want to be checking texts, reading emails, or even looking at your SimpliSafe camera while on the move. If it's something urgent, pull over first. And while you're at it, put the headphones away too. One of the most important senses to a cyclist is sound. You need to listen to the traffic around you to be aware.
If you have other bike safety tips, or would like to share a picture of yourself with your bike, send it to us on Twitter!