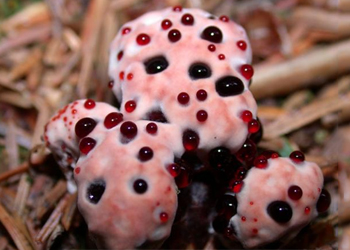 Plants. We feed them, we water them, we play them Mozart. And in return, they give us — what? Oxygen? Stress relief? Nice colors to gaze at? Turns out that plants have been hiding their trump card for a while — they're home security superstars. Beneath those pretty petals, they're packing some serious heat. It's time to start making your garden work for you: read on and learn how to squeeze the most protection out of your plants.
Nature's Barbed Wire
Ever chased a ball into a holly bush? Then you and your scars are well aware: the average spikey shrub may seem harmless, but rub it the wrong way and it's a death trap. Plants have spent millions of years evolving ways to keep off animals' grubby paws, and many have ended up as well-armed as Charlton Heston. Harness the power of thorns and spines with strategic defensive gardening.
Ask the Experts
Matt Mattus from
Growing With Plants
uses the Devil's Walking Stick, which is "covered with long, thin and devilishly sharp thorns" everywhere from the stems to the leaves — "if located properly, such as between a walk and a window, it can quickly produce an nasty stockade worthy of a torture chamber."
Plant blogger Bonnie prefers the barberry bush, which grows up to 15 feet tall and is barbed with "wicked thorns."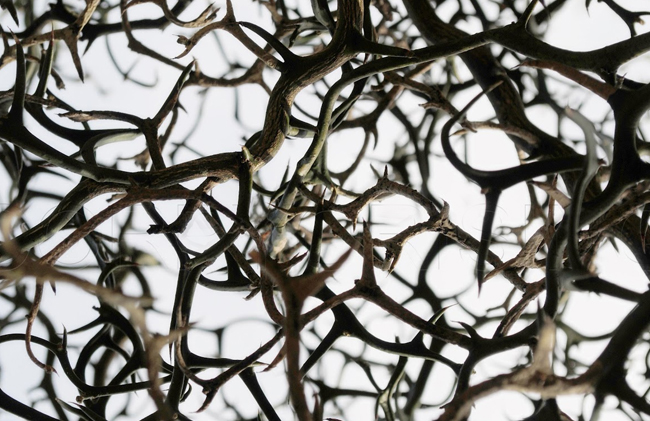 And the team over at
Mahoney's Garden Centers
voted for Pyracantha, a "beautiful but evil plant" that hides razor-sharp needles behind colorful berry clusters.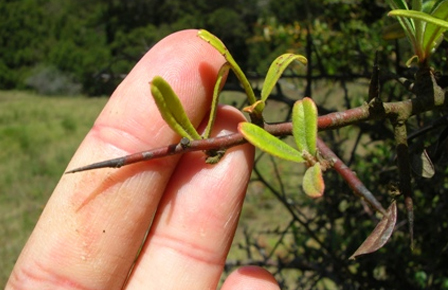 Depending on your climate, you also can line your walkway with scratchy juniper, plant rose bushes under your windows, or station a battalion of angry cacti around your backyard shed. One false step in the dark and a burglar will wish he'd put his roots down elsewhere.
Bloody Mushrooms, Eyeball Stalks, And Other Decorating Secrets
Sometimes — like when you get sick of washing the burglar blood off your hedges — it's better to scare than snare. The right plants can turn any respectable front yard into a full-on horror show. Even the toughest burglar will turn tail after coming face-to-face with a flock of Chinese Black Bat Flowers.
Try spelling out "NO TRESPASSING" in Bleeding Tooth Fungus and see if anyone misses the message.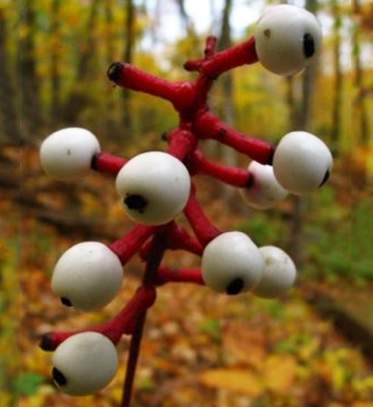 And nothing says "I'm watching you" like a strategically placed Doll's Eye Plant.
Bonus: You'll be a hit on Halloween.
KO'd by a Windowbox
Before burglars go through the trouble of breaking into your house, they peek inside to see if the loot is worth it — if they can't tell, they'll generally move on. Thwart prying eyes AND spruce up your exterior with a stately windowbox makeover. Hide your flatscreen with a screen of ferns, your antiques with some tall agave, or your computer with colorful coleus. Don't go overboard, though — you don't want to block your own view of the outside. And remember, on the ground, too-tall shrubbery
actually helps burglars,
providing them with a place to hide while they scope out your place. Avoid treasonous trees and hedges-gone-bad by keeping your landscaping short and trim — unless you're willing to grow a whole labyrinth.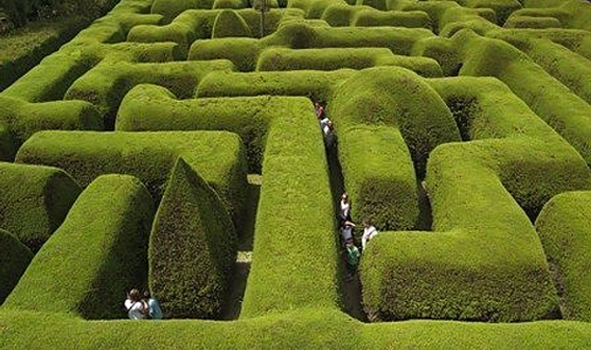 Plants Of The Future
They might make good
home security
accessories, but as of now, even the best plants are no match for technology or law enforcement — they can't warn you if a burglar is around, and they certainly can't hold him down or bring him to justice. Luckily, sci-fi is way ahead of the real world on this one.
Imagine if you could keep a Audrey-II-sized venus fly trap on a leash right outside your door?
Or transfer a hungry, squirmy Sarlacc from Tatooine to your front yard (pro tip: also great for getting rid of leftovers)?
How about bordering your property with Wizard of Oz poppies, to take nosy neighbors down by the nose?
The possibilities are endless . . . we just have to be careful they don't turn against us.
Got any more green security ideas? Tell us in the comments!