This month we want to take a moment to appreciate and honor a special community: military families. Over the last few weeks, SimpliSafe has been working with bloggers and organizations to help us get in touch with military families around the United States. Through this process, we've gained a new perspective on the difficulties and sacrifices that are made, not only by those in the military, but also by their loved ones.
Military Community Resources
Across the board we've heard about career challenges, moving challenges, the challenges of parents being alone and families being apart for long periods of time. We've heard about how to make transitions easier for children, how to find strong communities, and how to stay strong and worry-free. Military families have a huge list of things to worry about, but their own safety and security shouldn't be on it.
So we've put together some of the best practices for military families, found on trusted bloggers' websites. The first thing everyone talks about is having a good support system. Find a club, an organization, friends and family who you feel comfortable with. These will be the people you turn to during deployments or when you need to move. And there is a lot of moving, which also means it can be hard to maintain close circles of friends for both yourself and your children. Don't be shy and get to know new neighbors. But also don't forget to keep in touch with old friends! The other difficult side is the moving itself, and the biggest bit of advice out there is "stay organized." Have a list (or several), use a trusted moving company, and label, label, label. There are also many bloggers who talk about careers. Having a career as a military spouse can be difficult, but there are military-friendly companies out there! Or tap into your entrepreneurial side and work from home on something you love.
These tips, and plenty more, can be found on the following blogs made by members of the military community: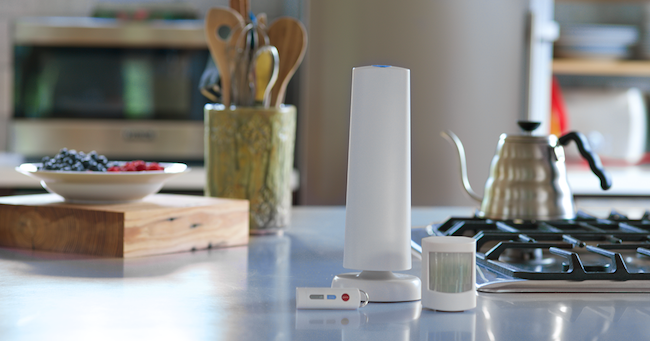 What Can SimpliSafe Do?
It's hard to not be humbled by the incredible work that is being done by 1.4 million of our fellow Americans. And we are honored that so many military families have chosen us to protect their homes! We would like to highlight a few of the features that have been found helpful for military families:
We also have a really exciting program going on right now. We are giving away 50 free security systems to Military Families! Nominate someone you love by November 21st, 2016. We are also featuring incredible stories that we're receiving. If you have one you would like to share, please email us at Giveaway@SimpliSafe.com
Update on Military Family Giveaway!
We have now announced our 50 winners of a free SimpliSafe Starter Package! You can check for your nominee here: