It feels like there's always a new rule about how to design your house. Whether it's feng shui, how to make your room feel open, or how many colors to use, it can make your head spin trying to find the best way to decorate your home for you. All you want to do is make your home feel like home. Face it, no matter if you're a rule follower or a rule breaker, when you enter your house after a long day, it feels good to feel at ease, to truly feel home. One of the things that make us feel most at home is to feel safe. Safety is an essential trait of any home and yes, it can be taken into consideration no matter if you have a furniture set or have collected pieces over the years. Get ready to learn Designed Defense.
Guarding with a Garden:
Great design and great protection start in the same place: the front yard. How you plan your garden will make a big difference in the protection of your home. First, consider the perimeter of the yard. Do you have a fence? Many think that having a fence will protect a home. But unfortunately, often it does the exact opposite. The fence provides privacy to you, but it also allows a person to move unseen behind it, and enter your home without worry of someone on the road spotting them. Best thing to do? Take down the fence. If you still want a fence and love the look, go for a shorter fence. Make sure that people can be seen behind it, and it's for aesthetic purposes, not attempts at privacy.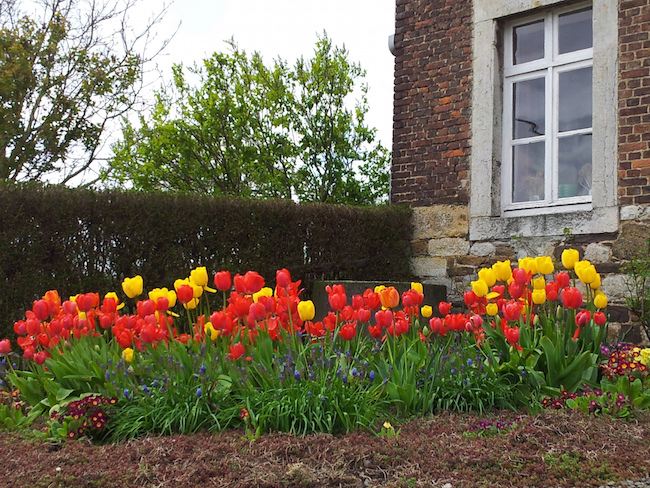 Learn to love short plants. Little plants can make a big impact on your yard, while keeping your home nice and safe. These plants will not provide coverage for a burglar to break in. Like a fence, tall shrubs and overgrown trees allow burglars to move around unseen. If you have basement windows, keep the plants even lower. Trim your plants back from your basement windows.
Choosing flowers over big bushes means not only do you add extra color, but you'll also be keeping your home safe. If you do not have basement windows, keep your shrubbery under the height of your first-floor windows. It will make your yard look neat, and protect your home.
Let There be Light:
Lighting can make or break a space. You want to set the right mood and lights can do the trick. Whether it's a lamp or a light bulb, the quality and look of light change the feel of a space. But smart lighting choices can keep you safe too. Before we talk about lighting in the house, let's stay outside. Add motion sensitive light outside. This will help you stop fumbling with your keys when you come in the dark, and it will also alert your community, literally putting a spotlight, on anyone moving around your yard who shouldn't be there.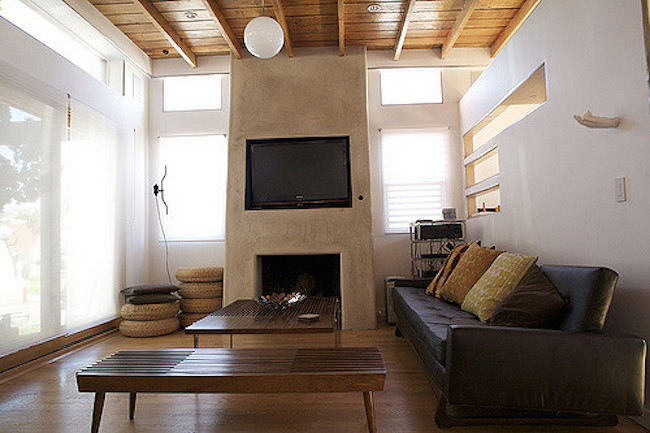 Inside your home, lights should be on timers. This way, whether or not you and your family are home, a potential burglar thinks you are. It will deter them from entering the property. They do not want to find a family at home. Empty properties are easier targets for a burglar, so they will not risk a property that looks occupied. It's easy to use timers on your existing lamps. All you need to do is plug the lamp into the timer, the timer into the wall, and then set the timer. It's helpful to have multiple lamps on timers. Consider timing the lights so it mimics your patterns as if you are home: turn the living area lights off as the upstairs lights turn on!
Use Your Blinds:
One of the most important rules of home security is to make sure that potential burglars do not know what you have that they might want to steal. The good news is this practice is easy to incorporate into your design. Always use your blinds and curtains. Don't let anyone walking by on the street know about your new gaming system or computer. Not only do they know what you have, but they know where you keep it. Make sure to integrate closing your blinds into your evening routine. Additionally, keep valuables out of view from out a window. Even if they can't be seen from the street, a burglar may peer through your windows, looking for potential targets.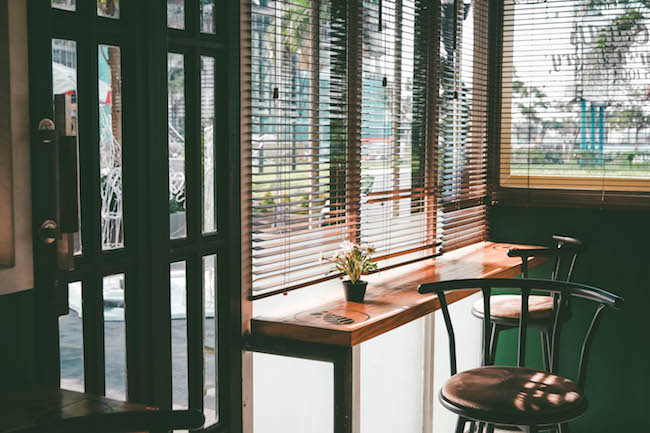 Furniture Placement:
Use your furniture to your advantage. If you have a finished basement, don't let your furniture be a helpful aid to someone entering into your basement through a window. Furniture can help in their descent. Make sure to keep furniture away from windows. Upstairs, use furniture to block anything that you don't want the outside world to see. This can include valuables, and help you protect your privacy late at night.
The rules of design are completely up to you, but home security should always be a factor as you design your home.
How have you used #DesignedDefense to protect your home?