Being an active member in your neighborhood and community is one of the easiest ways to cut down on crime rates and reduce your chances of a burglary in your home. Talking to neighbors, starting a neighborhood watch, and enacting changes in policies in your local government are free and simple to do. It takes an entire community to make things safer, so take advantage of your nosey neighbor and your penchant for arguing with local politicians to make some real change you can see.
Get to Know Your Neighbors:
The best watchdogs for your home are your neighbors. Mr.-Peeks-Through-His-Blinds and Ms.-Always-Walking-Her-Dog are your best bets for someone who will carefully monitor your house. Greet new neighbors when they move in and make sure to introduce yourself around when you're the new person – simultaneously crushing people's natural curiosity and making them familiar with you. Getting to know your neighbors means getting comfortable with their habits, and you'll be more likely notice when something is out of the ordinary.
Let your closest and most trusted neighbor know when you are going out of town and what they can expect, be it the timers you've set on your outdoor lights or the fact that your pet sitter is coming over twice a day to feed Whiskers. If anything goes wrong or they spot anyone who shouldn't be around is peeking in your windows, they can contact you right away. Make sure to return the favor for them when they're out of town, too!
Start a Neighborhood Watch Program:
Starting a neighborhood watch in your community is one of the easiest ways to cut down on crime in your neighborhood. For a neighborhood watch, begin by investigating crime rates and reports of your neighborhood, forming a small committee to address the needs of your area, and then notify your local police department of your intention of starting your group.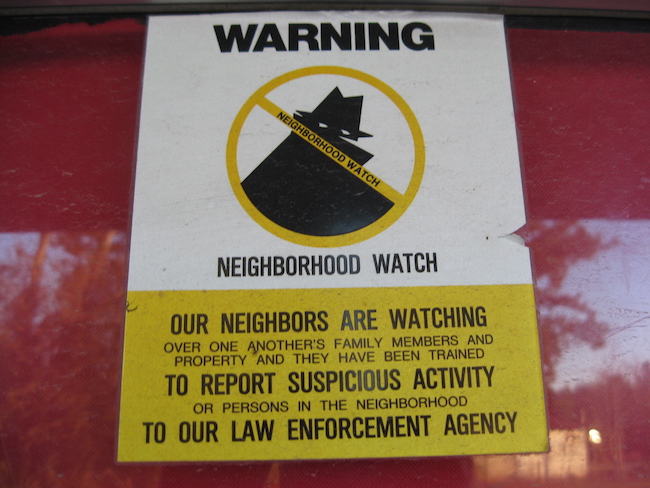 As a neighborhood watch, you'll hold meetings and come together to see what you can do collectively to increase safety in your neighborhood – having cleanup days for overgrown lots, sponsoring community potlucks, and encouraging neighbors to beautify the area. Include every member of your neighborhood, young, old, single, married, renter, and homeowners for the best results, and arrange events to let neighbors get to know one another to increase the chances of your neighborhood watch working effectively to reduce crime rates in your area.
Create Change Through Your Local Government:
Although government is not the best example of things getting done quickly, you'd be surprised what a community complaint can do to move those papers from desk to desk and into real policy change. Your local city council members are the best people to speak to when you're concerned about your street being too dark without an extra streetlamp or the park over by Main Street being a little too run down for your kids to play there anymore. You and your neighbors know your community best. An easy way to be heard is to simply attend city council meetings and bring up your concerns in a reasonable and rational way – gather statistics, testimonies, estimated costs, etc.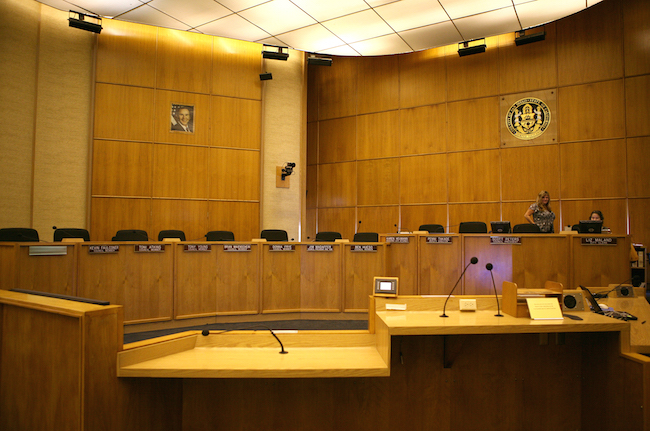 It takes the work of concerned citizens to truly enact change in local government, and it definitely takes patience and persistence, but your hard work will pay off eventually (squeaky wheel gets the grease, right?). Personally, I've found that the best results come from roping in local business owners on your cause – everyone wants happy and safe patrons, after all – to help contact local representatives, as well. Here's a list of city mayors and and local government websites with contact information.
Becoming involved in your community and neighborhood can make all the difference for keeping your home safe. Talk to your neighbors, figure out what your area needs and start a neighborhood watch, and talk to local government on the issues that most concern you. The change might not be immediate, but the results you'll see in the long run will be worth it.