When it comes to gift-giving this season, is there any better gift than the gift of home security? Of course not. Why not set up your gift-giving game this year with high-tech gadgets that allow you to monitor aspects of your home on your phone? Monitoring your home remotely is the new best thing in home security, and these seven gadgets top the list of gifts your family and friends will want to receive this season. While you're at it, why not pick up a few for yourself? We won't tell.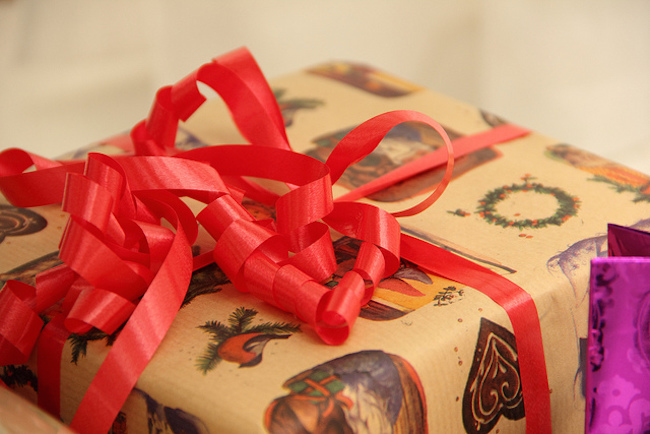 1. Philips Hue Lux LED Light Bulbs:
"Smart" light bulbs are one of the easiest things you can add to your home to make it safer. With Philips Hue Lux LED Lightbulbs, you can set timers and alarms right from your phone. Too bright? You can even dim them for ambiance. Setting timers for when you get home, when you go to bed or when you're away saves you energy while still securing your home. These make great and unique gifts. Nearly everyone will appreciate the chance to control a new aspect of their home.
2. Mother:
Mother, at first glance, looks like an adorable, innocent Russian nesting doll, but she's good at keeping an eye on things. Program sensors — "cookies"— that you stick to objects (or people!) to keep track of your things in different ways. For example, program a cookie to let you know when to take your medicine, when you're getting enough steps each day, even program a cookie to see if you're brushing your teeth enough (and you can compete with other members in your family!). The cookies can handle everything from door alarms to temperatures in your home, so these make great gifts for the micromanager in your life.
3. Nest Learning Thermostat:
The Nest Learning Thermostat may not technically be the typical kind of "home security" gadget you may think of, but a smart home gadgets post with be remiss without it. Nest learns your schedule and programs itself to what you like, keeping the house cooler when you're not away to save money. This can be especially useful in alerting you to freezing when you're away from home or if it's installed in a vacation home (or any asset vacant for the winter). It's also a convenient way of keeping an eye on your place and monitoring energy consumption.
4. Quirky Aros:
Much like the Nest Learning Thermostat, the Quirky Aros is a convenient smart gadget to have in your home. Quirky Aros learns your schedule and begins to cool your home before you get there, which anyone on a third floor walkup in July can surely appreciate. It makes your home more secure by monitoring energy consumption. It's great for times when you're away and want to be more aware of how your home is faring!
5. Belkin WeMo Insight Switch:
The Belkin WeMo Insight Switch proves that mighty things come in small packages. The power switch essentially monitors your usage, but you can also control it remotely, allowing you to turn on and off the switch whenever you'd like. This could be a great present for parents and homeowners alike. It would be useful not only for those with kids who need their video games turned off, but it would also be perfect for controlling your lights or electronics when you're away from home. Nothing deters intruders quite like a light or television turning on in the night.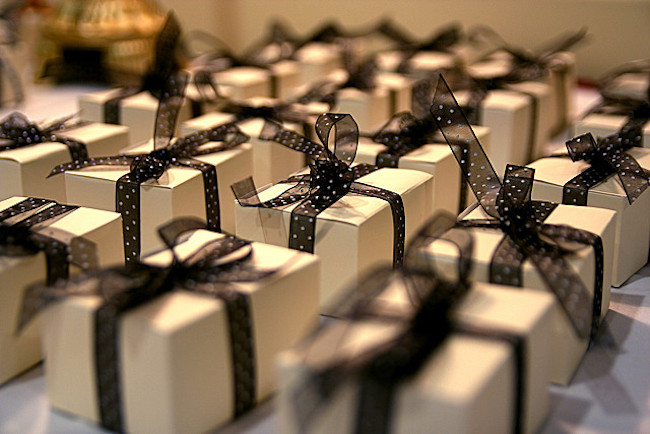 6. Rovio Home Sentry:
Can you imagine a robot you can drive around in your house with a camera attached? Well, meet Rovio. Part fun, part security, you drive around the Rovio Home Sentry with its camera option on to record whatever you see over a WiFi connection. Of course we envision this robot to be a major asset to protecting your home while you're away, but also wouldn't it be fun to chase around your cats? There's no doubt that the gift would be perfect for the kid at heart.
7. SimpliSafe Sensors:
There are a wide variety of sensors that will work with your home security system. Here at SimpliSafe, we have freeze, water, glass break, and carbon monoxide sensors. Not only can you get real time notifications to your phone and email, the alarm system can also alert authorities! Whether you're monitoring your home's security from afar or want to be alerting when people touch secret objects, there's a sensor for it.You can purchase the sensors in a package or as an extra for your added convenience. They make great gifts for homeowners of all types, and are highly recommended for monitoring vacation homes.