Not long ago we announced SimpliCam, our smart home security camera. We're super excited about its release. Whether you're a current customer, a new customer, or even someone thinking about getting a SimpliSafe—this camera can help you better protect your home. With that in mind, here's a quick overview of some of the standard features that come with SimpliCam.
Anatomy of SimpliCam:
Let's start with the basics. SimpliCam is a 720p High Definition Camera with an extra-wide 120 degree field of vision. What does that mean? It means you'll see everything that happens in your home in crystal clear HD video. You won't miss a detail.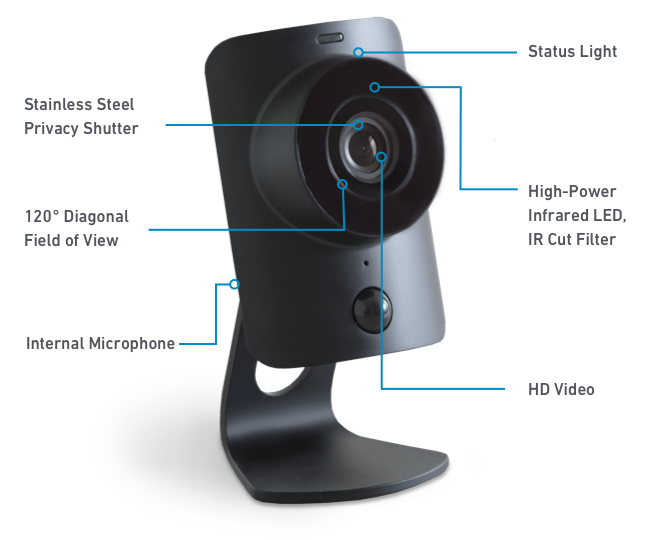 The camera also comes equipped with Smart Motion Detection, which is uniquely calibrated to look for the heat signature of a person. This security-first design triggers the camera to capture important footage, but ignores things that cause false alarms. You don't want alerts about the branches swaying outside the window of your home. If your camera senses something critical, you'll receive a Push Notification to your phone. This notification will take you straight to the live feed of your camera so you can immediately see what's going on.
Of course, you don't have to wait for motion alerts to see the live feed from your camera. You can live stream from your phone at any time. Just go into the SimpliSafe app and peek at your camera to see what's going on at home, day or night.
SimpliCam setup is designed to be simple, taking only 5 minutes. Then you can customize your settings, see important notifications, and check in on your home, right in the palm of your hand.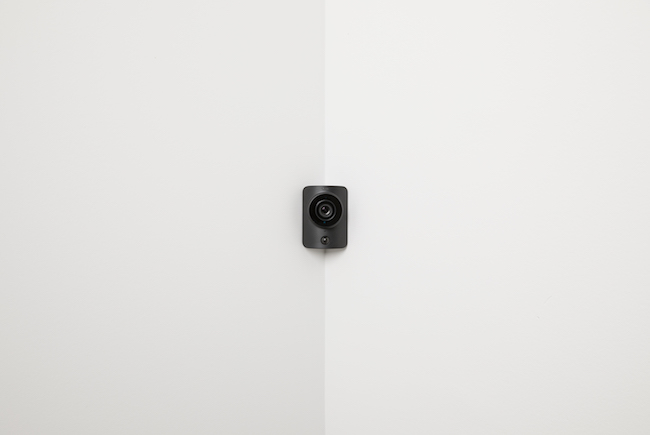 SimpliCam's Advanced Protection Features:
There are many more safety features that make SimpliCam different. For one, SimpliCam has an internal microphone so you can hear what's going on in your home as well as seeing it. Being able to listen for odd noises can be extremely helpful in determining what's going on inside your home.
SimpliCam also has an Infrared Night Mode to make sure you can still see when it's dark. You'll know your camera is in Night Mode with the red indicator light on the lens. You can set the Night Mode to Auto, Off, or On through your App.
Probably the coolest thing about SimpliCam is its extreme privacy protection. With a stainless steel privacy shutter, you have complete control over your home's privacy. The shutter is a physical piece of the camera that blocks the lens whenever the camera's not in use. And you can use the app to customize when the shutter is open or closed.
For those of you that already have SimpliSafe systems, your camera can be integrated to trigger when one of your sensors is tripped. Stay tuned for details on that option!
Keep an eye out for more blog posts outlining the camera features. Up next you'll learn about how SimpliCam seamlessly integrates with your system to provide robust protection.